Automotive
What is the Best Way to Market an Auto Mechanic Shop?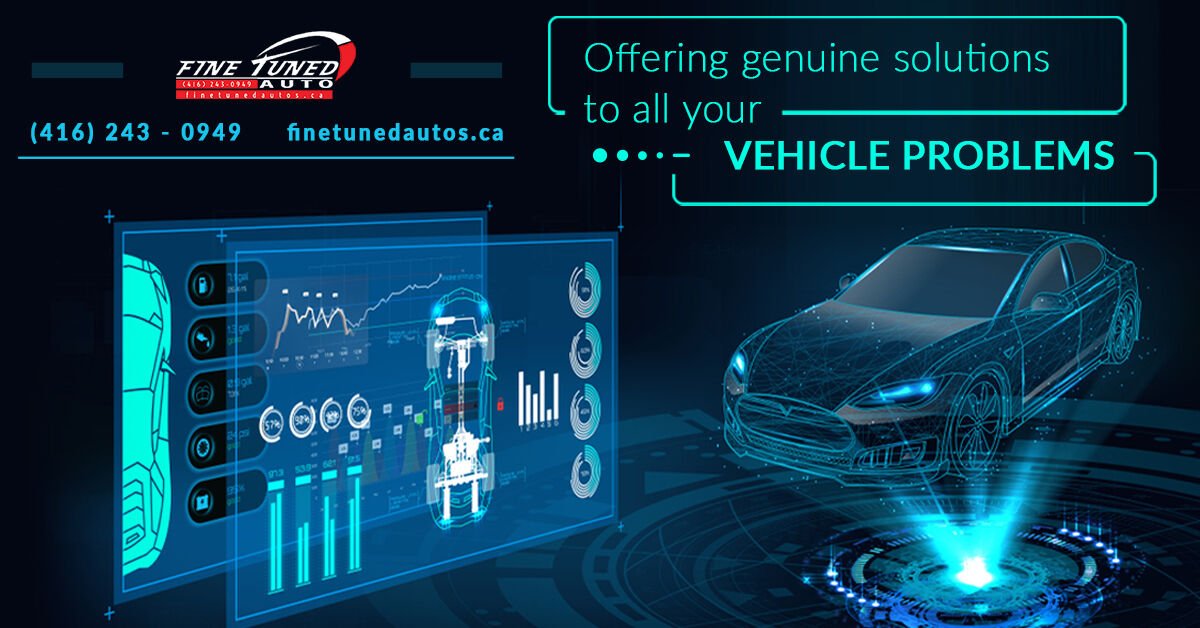 If you are an auto mechanic, you cannot just sit around waiting for people to visit your auto repair shop to resolve their auto-related issues. You will need to precisely work on your marketing to gain new customers and make existing ones return every time they need an auto mechanic. Moreover, you will need to follow the best auto repair marketing strategies to drive more customers to your auto repair location.
Drive more customers to your auto repair shop
Marketing is about converting folks, who don't know you, into the valued customers. Promoting your service to the people, who have never heard about you, brings in the best results. However, the process is indeed an expensive affair. Referrals, moreover, are the existing customers who have already experienced your valued services.
For all best auto mechanics, the right marketing ideas are the ones that enhance the referral business as the consequence of word-of-mouth. You can invest in advertisements, SEO, or PPC campaigns. You can also try out direct mail, but spending money on a small fortune may not be worth the cost to earn you the word-of-mouth business.
Also read: Finding a Trustworthy Auto Mechanics Near Me
To be one of the best auto mechanics, you should invest in low-cost marketing ideas that can focus on attracting both past and present customers. Sharpen on your services, follow the right marketing strategies and you will certainly add up your list of new customer referrals.
Increase your customer referrals by following the best marketing strategies treated here.
Email newsletters help you be in touch with your customers. It is indeed the best way to stand in front of the customers. Email newsletters do nothing, but strengthen your business or ask your existing customers to promote your services. Keep on sending emails that are not only informative but can also entertain the reader.
Moreover, email marketing is the best way to get your existing customers well-informed and engaged without the need for selling your service or product to them. Many readers may find your content helpful, whereas many may take it as you are trying to build a good connection with them.
Rather than sending people some discount coupons on and on, it is advisable to offer them helpful tips and advice through email newsletters.
Thanking people can make a major contribution. Sounds simple! But, a Thank You message can go a long way. The purpose of marketing is to make your existing customers introduce you to their friends. Make your customer's experience memorable, so they feel more comfortable to mention you to their networks.
Thank You gifts are the long-term investments that can get you the word-of-mouth referrals for ages.
Social networks can give your auto repair store more exposure. Regularly, share informative messages or stories on your social networks. Make sure, whatever you post, it is helpful and entertaining for the readers. Doing this you will create a strong online presence that people will want to follow.
People with ease must reach out to you when they use the auto mechanics near me option to fulfill their auto-related needs. You might have come across various blog posts about the best ways to keep your car healthy, DIY methods to change the car tires, etc. You need to regularly post helpful, relevant, and interesting content on your social media page. Your page can brand you as an expert in your field.
Most people check in on social media platforms like Facebook when they visit any location physically. However, your regular partake and contents on the social network will give your auto mechanic store more exposure when your name will flash in front of your customer's social network. People visiting your page can tag your business when someone inquires about an auto repair shop; a known person can tag your business in the comments section. This is how you can get customers without the need of paying a single buck.
Reviews are indirect word-of-mouth referrals. There shouldn't be any hesitation to ask customers to give their feedback. When people track social tools like Facebook or Google, to fetch any needful information, even neutral reviews work better than negative or no reviews. Reviews are the indirect source to get word-of-mouth referrals.
Use your existing network. Your existing customer network is one of the great sources that can help you grow your business. Let your customers know that you will appreciate a referral through them. Always keep a few business cards. Give them to your customers when you see them. Above all, always keep your address book equipped with your customers' contact information. And if you send them email newsletters make sure they have your contact information like a business card.
Most importantly, once you meet a new referral, send an appreciation note to the referrer. You can also send a small gift as a Thank You. This may give your customers more reasons to keep on recommending your services to their networks.
In conclusion
Focusing on the right marketing efforts on the existing customer base is the right way for the best auto mechanics to enhance their business. Commercials on the televisions, direct mail campaigns, radio spots, etc. tend to be some of the good ideas but they can make you spend a lot of funds. Probabilities are there that these options may target the wrong audiences. However, keep offering the best quality services as you always do, maintain contact with your existing customers, and occasionally keep on surprising them with discounts or sort of delights. Creating and maintaining connections with the customers will mark you as a trusted and one of the best auto mechanics.