Laws
How to Navigate Post-Divorce Dating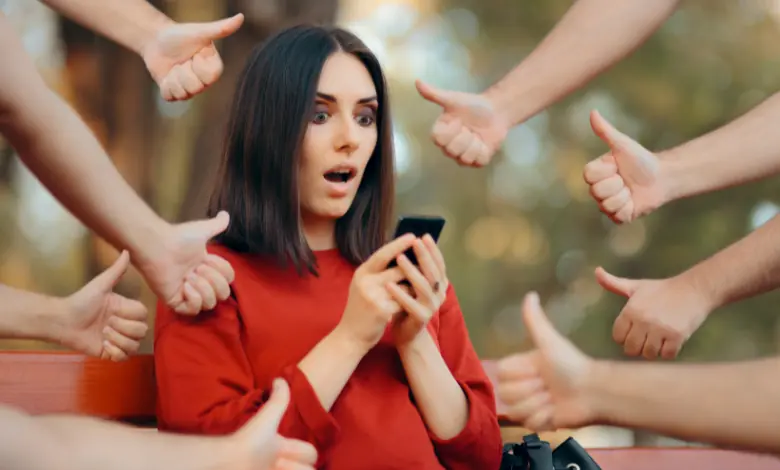 If you're ready to get back on the horse and embark on the journey of post-divorce dating, read on. This can be challenging for many, yet it's also a time filled with anticipation and excitement. While some things may have changed, many aspects of dating will have stayed the same. If you are in this new-found situation, this guide is here to help. Compiled with valuable insights, practical advice, and emotional as well as legal support to help, you can explore all the unique facets of post-divorce dating.
The Role of a Divorce Lawyer
The end of your previous marriage won't necessarily mark the conclusion of legal involvement. So, it's possible that a divorce lawyer will still be playing a pivotal role in your life, ensuring you have a smooth transition into your next chapter. They will guide you through various legal complexities, including sharing assets as well as the implications of alimony or child support. They can look past the emotional aspects of divorce and take into account property division, spousal support, and child custody agreements. Having someone in your corner and protecting your interests can be a big confidence boost after a period of emotional turmoil.
In addition to this, legal aid can also help you step confidently into the realm of post-divorce dating. They'll be able to offer valuable insights into the legal implications of new relationships. Whether it involves introducing a new partner to your children or understanding how a new marriage might impact existing agreements, their advice ensures that you navigate potential legal pitfalls with foresight. While it might be tempting to try and handle the legal aspects on your own, the law is constantly changing, and you need a good divorce lawyer far beyond a courtroom. Check out 5 things you may not know about California divorce and family law from experts in divorce and family law.
Remember, post-divorce life is dynamic and always changing. While one thing may have worked for you both at the beginning, circumstances can change. This is another area where a divorce lawyer will help. They can assist you in modifying any legal agreements when needed, helping you to adapt to changes in living situations, changes in income, or any other factors that may warrant adjustments to child custody arrangements, spousal support, or any other legal aspects.
Embrace Your New Chapter
When going through a divorce, it's only natural that you're going to experience a wide range of emotions. There might be hurt, sadness, or even relief. Whatever you are feeling, it's important to acknowledge and embrace these emotions. Even when they're painful, it's actually a positive experience. Feeling challenging emotions helps you to heal and can give you the time to rediscover your own identity outside of the relationship you were previously in. Use this first stage to get back in touch with yourself. It's healthy to grieve for the past as long as you don't stay there. Feeling your emotions helps to set the foundation for a positive and empowered approach to post-divorce dating.
Crafting Your Narrative
When the emotions have subsided, and you're feeling ready and willing to get back out there, take some time to do the following task. Craft your personal narrative! To do this, there are certain questions you need to answer. Journaling is a great way to do this, but you could simply write it down on any bit of paper – you could then stick it up on your fridge to see every day after.
How have you grown through this experience?
What are the lessons you have learned?
What are your personal aspirations for the future?
What are you looking for in your next relationship?
Self-reflection can help you to not only articulate your goals, values, and expectations but gain a stronger understanding of your own narrative. Once this step is completed, you can go forward with confidence, and you are more likely to attract a like-minded partner.
Entering the Digital Frontier
These days, online dating platforms have become a popular place to meet new people. This is a great place to start as you continue to build up your confidence. There is a wide range of platforms covering various diverse niches and demographics, so spend some time signing up for a few that seem like a good match for you.
Then, you'll need to craft your profile. This is your digital first impression, so it ought to be a positive portrayal of yourself but an honest one too. Resist the urge to use an old photo; instead, take a new one. Make sure the lighting is good, and avoid over-editing. Share your hobbies, interests, and aspirations. This lets potential matches get a glimpse into your personality.
While online dating may initially seem complex, there are simple etiquette rules that apply. Firstly, try to respond to messages promptly. If you're not enjoying a conversation, don't just leave them hanging; politely let them know. Remember, if you're going to meet someone you've met online, do so in a public place and let family and friends know where you're going and who you are with.
Lastly, in the world of online dating, managing your expectations is key. Whether you're looking for more casual connections or looking for a new long-term relationship, it's a good idea to set clear expectations and communicate them with transparency.
Balancing Dating and Parenting
If you're getting a divorce, it can take a unique turn when children are involved. However, don't be discouraged. There are a few things you can do to make the transition easier for you both. Firstly, try to manage your time effectively. When planning any dates, ensure they fit around your childcare obligations. Endeavor to be open and honest with your children and your ex-spouse. You are still a family unit, after all, and any decisions you make will affect them. Within a supportive family dynamic, it's easier to open communication, which will be key if you're hoping to introduce someone new to your children.
Cultivating Healthy Dynamics
As you go forward in your dating journey, you've been gifted with a unique opportunity to learn from your past experiences. Drawing from the lessons you've learned in the past is a crucial part of establishing a healthy new relationship. Try to explore patterns from your previous relationship that you don't want to replicate. This will help you be able to discern between healthy and potentially problematic dynamics.
Embrace a Positive Mindset
When exploring the world of post-divorce dating, cultivating a positive mindset can be a game changer. Start by reframing any potential challenges as opportunities for growth. Whether that's navigating uncertainties when meeting new people or adapting to the changing circumstances in your life, embracing these new challenges will give you a much more positive experience.
You should endeavour to set realistic expectations within your positive mindset. Set goals that are achievable for your dating journey. For example, the goal should not be to get into a new long-term relationship. Alter the goal to simply meet new people, celebrate the small victories, and enjoy the journey. This way, you set yourself up for success.
When navigating a divorce and looking to reenter the world of dating, self-compassion is a cornerstone of staying positive. Aim to be graceful with yourself and treat yourself as you would someone you love – with understanding, kindness, and acceptance. Embracing your imperfections and treating yourself with love means you are more likely to meet a partner who will treat you the same way. Have you ever heard the phrase "the words you speak are the house you live in"? Well, this also goes for who you invite into your house. Ensure that during this challenging time, you are surrounding yourself with positive influences. Spend time with supportive friends, try new hobbies or uplifting activities, and get out of your comfort zone by joining new communities with similar values.
Embrace Emotional Resilience and Independence
When navigating post-divorce dating, emotional resilience can aid you in charting new waters. This starts with letting yourself be vulnerable. Lean into it, and view it as a strength, not a weakness. Opening up to vulnerability will aid you in fostering authentic connections with anyone new that you meet.
While dating is fun and enjoyable, during this post-divorce journey, you must explore the transformative power of solo adventures. This is especially important if this is the first time you've been out of a relationship for a long time. Why not write a solo bucket list? Jot down any activities you've always wanted to try or that you've put on the back burner during married life. This can create a real sense of excitement for the future, as well as feelings of accomplishment when you get to tick off an item.
Post-divorce dating is not simply about finding a new partner; it's about rediscovering and embracing the person you are. The road may be tough, and there are complexities to overcome, yet you have the power to create a narrative for yourself that's full of growth, empowerment, connections, and endless possibilities for the future.