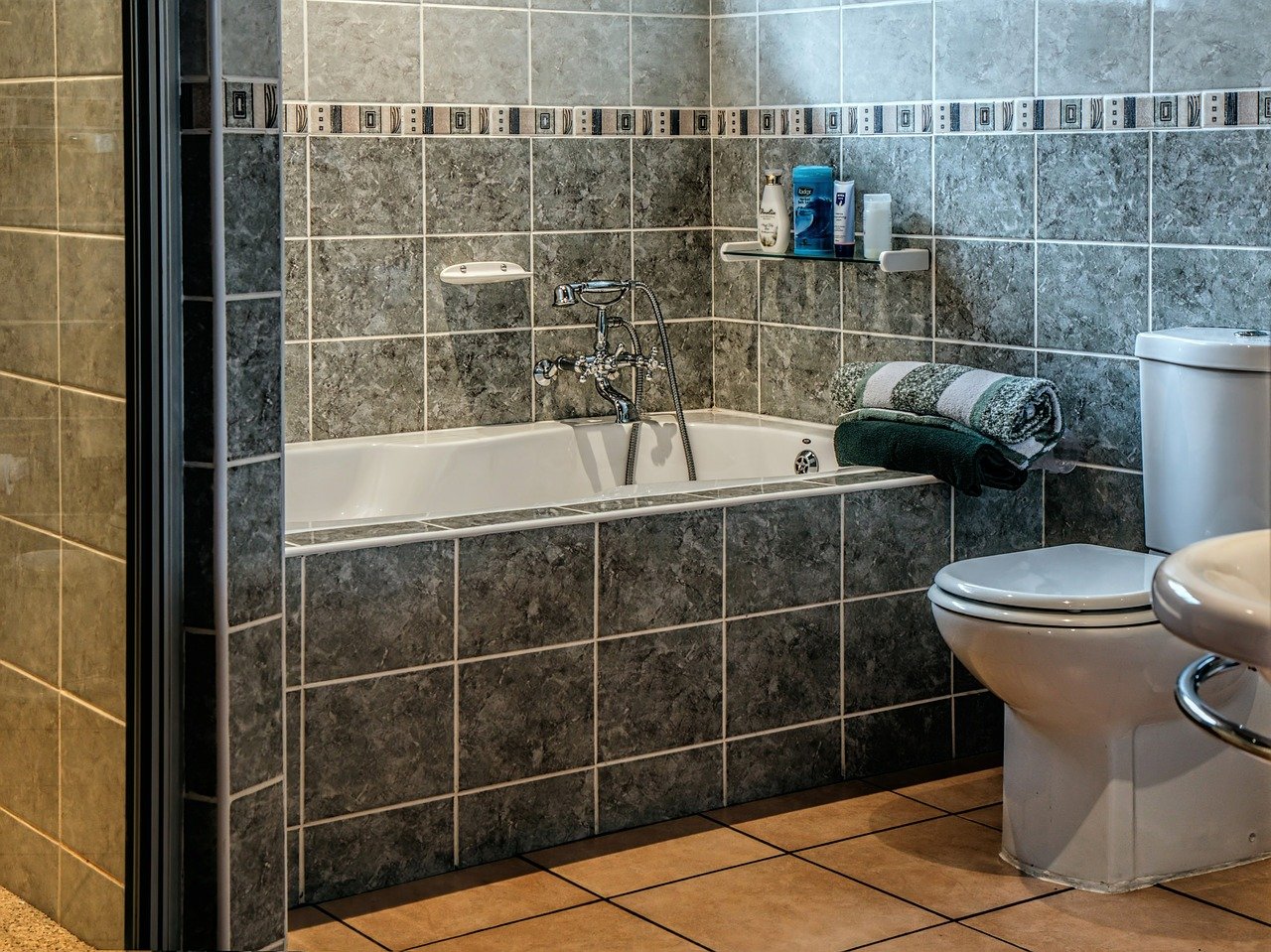 When it comes to the overall appearance of a bathroom, tiles play a pivotal role. So, if you are planning to revamp your bathroom or build a new one, choosing the right kind of tile is very important. Besides beautifying your bathroom space, tiles also protect the walls against dirt and moisture which is an added advantage.
As the market offers a huge variety of bathroom tiles, no matter how uncommon your choice is you will definitely find the tiles you like. Based on the current trend of bathroom tiles, ceramic, natural stone, porcelain and glass are quite popular. In this blog, I have come up with a complete guide that will help you find the best tiles for your bathroom.
1. Consider space
Your bathroom has areas like its floor, vanity backsplash and other shower walls that can benefit from the tiles you choose. Tiles generally come with water- resistant capacity and they are also easy to clean. That is why it is smart to use tiles on the areas which frequently come in touch with moisture.
2. Tile size
Tile size has a major role to play when it comes to the overall appearance of a bathroom. In case you have a small bathroom, try to use medium-sized tiles because smaller tiles have more grout lines which can make your small bathroom look smaller. The same things happen in the case of large tiles. They also make small bathrooms look smaller. However, if you are using natural stone-like materials like granite or marble, large tiles can be the best option as they enhance the look of your bathroom.
3. Select your bathroom tile colors
Although the color preferences completely depend on you, some useful tips can help you pick the smarter ones.
When it comes to small bathrooms, try to use lighter shades like neutrals and soft pastels
In contrast to that, for spacious bathrooms, you can opt for darker shades like navy blues and browns
You can use dark floor tiles and light wall tiles to create a contrasting effect that looks amazing in modern bathrooms
If you are still in a dilemma about the colors, you can try out subway tiles for your bathrooms that look trendy, polished and clean
4. Maintenance
While choosing bathroom tiles, do not forget about the maintenance part. Cleaning up the moisture-prone areas like the tub or shower everyday or frequently can be a big hassle. In order to avoid that you can always go for tiles like porcelain or ceramic tile as they are almost maintenance-free. On the other hand, natural stone tiles are delicate and require high maintenance as they are more pours and catch dirt and grime easily.
5. Contrast your rooms
Each and every room in a house has a unique identity and purpose and your bathroom is not an exception. it also deserves a different look from your kitchen or other rooms in your house. That is why we recommend you to use shades for your bathroom that are different from the rest of your house. Using contrasting shades is also not a bad idea in this regard.
I hope these tips will help you find a suitable tile option for your bathroom. Each type of bathroom tiles comes with its each set of pros and cons. Arming yourself with the above mentioned information before searching for a tile store Mississauga or tile and ceramic store will be helpful for you in making a concrete decision for your bathroom.