After covid-19, almost every other company ensures that their employees are safe and follow all the precautionary measures. For this reason, many entities have acquired the "work from home" policy. However, no matter how safe and comfortable it sounds, employees have several concerns that make them lose their home productivity.
This is mainly because the working space they have at their home is not as motivating or stable as they require. Considering the current condition, where even after the coronavirus vaccine is out, offices have still not opened their in-house operations yet.
Now is the time you think about revamping your office space to increase your productivity level and feel comfortable working from home. Here are some quick & easy ways to renovate your office in an attractive yet affordable manner.
1. Add Colors in Your Surroundings
If you want to make your office space more attractive and stylish, you don't have to spend a fortune on it. Start by adding more color to the area. It will brighten up your space, and a theme can help you gain a perspective and set a mood for your work. Try to buy bright colored paint boxes and start painting your walls.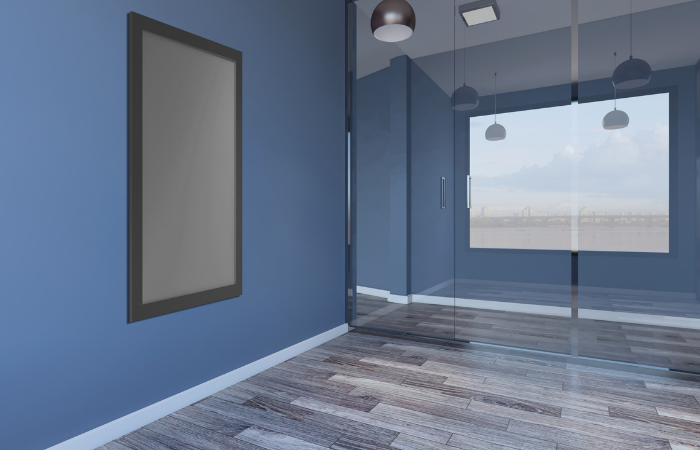 You can also give an artistic look to your workspace. It will help you stay fresh throughout the day. If you don't want to change your walls' colors, you can always try new wallpapers. Moreover, hang some paintings and pictures on the walls. Some inspirational quotes can help you more than you can imagine.
Also Read: Color Trends that can fit Your Home Design
2. Flexible Office Space with High Tech
Technology is a part of our day-to-day lives, and when it comes to working, it is the most critical element. You must already have your laptop and phone with you. Make sure you include all the required software and stack up the tech you need, whether it is a printer, scanner, portable devices, hard drive, or so on. You will not have to count on someone else in the middle of your work.
Additionally, you must have a sound internet connection and a home phone connection. Since all your work is remote, you will need these things a lot. You can try using TDS that offers you a customized package that is not only affordable but gives you the ultimate high-speed internet and optimized services. You can know more about it through TDS Cable.
3. Place Eye-Catcher & Unique Items
Office space shouldn't be boring and dull! You should add some interesting stuff in your area to make you feel more excited to work. There are a plethora of items out there that are not just a piece of decoration but are also pretty functional and help you in your daily work routine.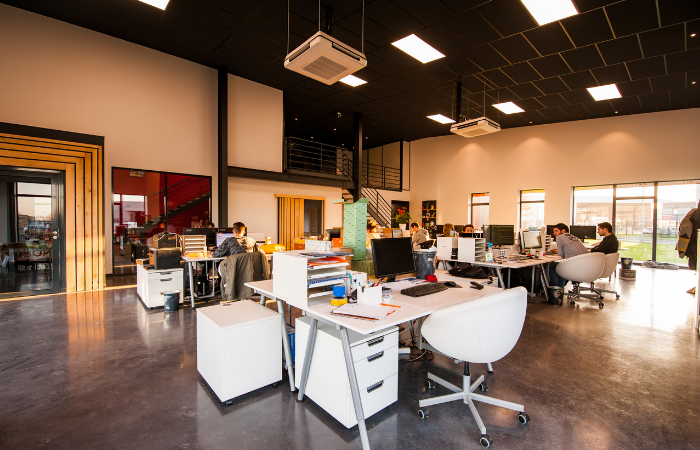 You can put a colorful footstool, customize a wall calendar, and place a filing cabinet, and so on. These things will come in handy at a crucial time and give a stylish look to your office space.
4. Breathe Some Life into the Office
Nature always plays in your favor, and you can count on it by lacing some plants on your side table or the corner of the window. They do not help you take care of your well-being by improving your room's air quality, but plants indoors also help you reduce stress and provide solace.
The other fantastic benefit of placing some greenery in your room is that you can make your space more attractive and mesmerizing. Making your house or office space look amazing with the plants and greenery is basically a no-brainer!
Also read: Can Cannabis Plant (CBD) Help in Quitting Smoking?
5. Brighten Your Office Space
Working in dim lighting makes you feel dull and reduces your productivity level. You must make sure that you keep this element in check by adding more brightness to your room. You can hang some lights and place some lamps on your table if you have a window in your room than it the best thing, however, article lighting also works.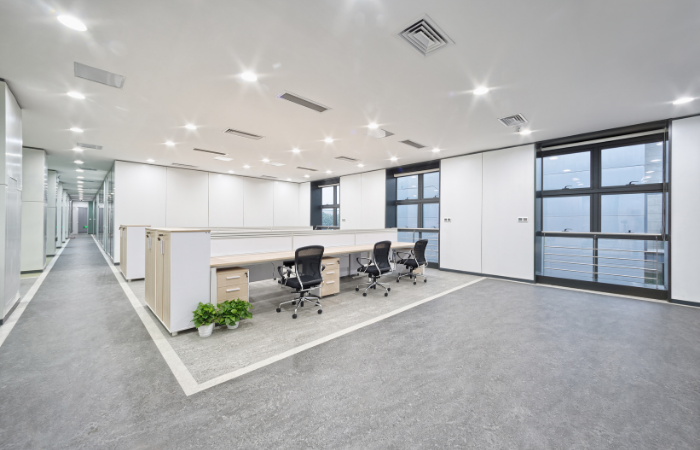 If you are working at night and in the late house, the lamps will be your perfect partner to keep up motivated in the hard work that you have to do. Therefore, make sure to have the ideal lighting in your office space.
6. Keep Your Supplies Organized
No matter how prepared and pumped up you are to start your day and run to achieve some significant accomplishments, if your space is scattered with stuff, you won't be able to be on the top of your game. You must make sure that you have the perfect sets of organizers, such as desk organizers, grid hangings, and side cabinets.
These elements help you in keeping your essential office supplies organized. You have to keep in mind that it must be preferably placed within your reach when you select any organizer.
7. Install Whiteboard Boones
Do you have whiteboards in your office? If yes, you must know its importance and how much it can help you plan and brainstorm procedures. In your home office, you can place a whiteboard, but if you are up for something more attractive, then you should try installing a tempered glass board.
It not only blends perfectly with your office space wall color, but it will also be easy for you to place it wherever you want as the board has a magnetic base. You have to ensure that before installing it on the wall, it is placed on the light-colored wall to be visually accessible.
Also read: Make your Office Move Successful with Right Steps
The Bottom Line
If you want to revamp your office space, you must make sure to plan your required changes ahead of time. The small changes over time make it impossible to see the actual difference, plus it will consume a lot of time.
Therefore, go with full pace and plan what changes you need for your office space and revamp it with confidence. Share your views if any of these ideas have helped you make your workspace more attractive and productive.