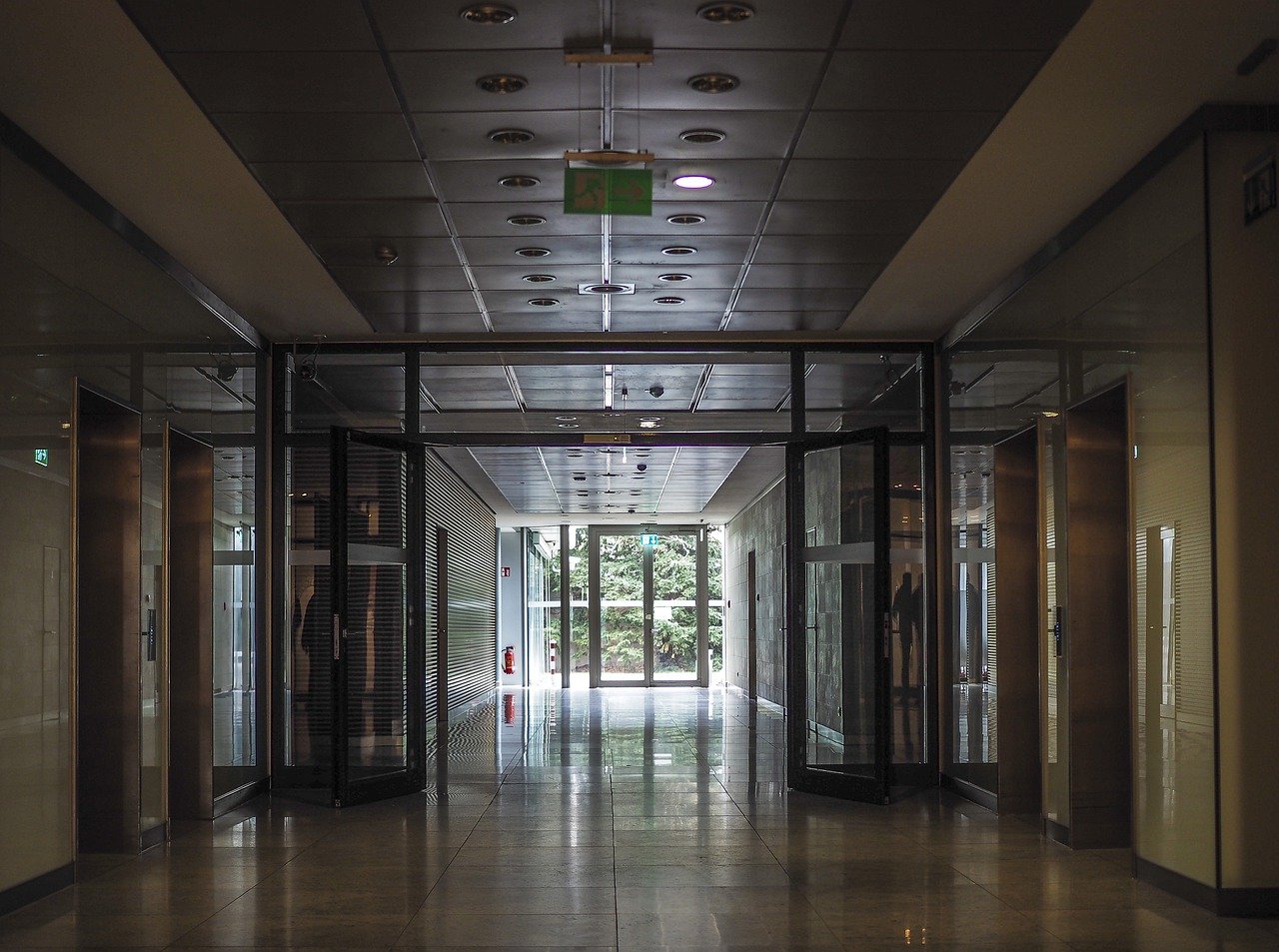 Whether it is your new property or redesigning your existing one, doors are the primary elements involved in the project. They play a vital role in both interior and exterior design. Doors complement the other features present in the specific space. Sliding glass doors, however, is the best option to deal with the issues that emerge with the designs of particular spaces like healthcare and corporate offices. Glass sliders can accord with any environment. This feature makes them the ideal choice for a plethora of interior applications.
Sliding glass doors or traditional doors: what's the best choice?
When it comes to installing the best doors, specifically in commercial spaces, where there is limited space option, traditional doors tend to provide a comfortable setting. In other areas like medical centers, retails, huge metropolis buildings, transportation centers, highly visited entertainment locations, etc., where the volume of walkers is high, the use of commercial aluminum glass doors seems to be the most optimum element.
Traditional doors could be a good alternative for properties with limited spaces. Still, when it comes to the areas where there are frequently used accessways where hundreds and thousands of people walk through on a daily bases, the traditional door option is impractical. However, in such cases, exposed sliding doors tend to be a practical option in the commercial areas, even at the places where the amount of pedestrians is not high. Sliding doors, however, are vital in the construction where getting in and out the doorways without any hindrance is an essential thing to the overall traffic needs.
Apropos of having smooth exit transitions in a commercial property, an automated sliding glass door is the best choice. It allows people to get in and out effortlessly. Sliding doors are specifically vital for the constructions that daily experience a tremendous amount of foot traffic.
Here are a few elements that make sliding glass doors a better choice than the traditional doors.
01. Massive foot traffic – For office or commercial areas with high volume foot traffic, sliding glass doors can play a fundamental role. Traditional doors tend to block the foot traffic owing to the time it takes for opening and closing the doors during peak times. These doors usually allow only one or two people to get through at a time due to the confined space they offer. Traditional doors are not ideal for bearing the constant opening and closing in areas with high pedestrian traffic. However, they can break due to continual high foot traffic.
02. Saves space – The door slides are inside a casing, so there is a lot of space around the entryway. Not like sliding doors, traditional doors open into the room, which causes loss of space around the doorway. Also, the door can harshly hit people walking through and jeopardize objects that are moved in or out the door. A single or double panel exposed sliding doors save considerable space and look wise are elegant and smooth. It makes them the perfect choice and the most used options for modern constructions.
03. Clear visibility – Sliding glass doors allow lots of light into the interior space. Whether installed as entryways or in the interior, these doors allow lots of natural light and unblocked views. The theme of sliding glass doors ensures that nothing hinders the view outside. This, furthermore, enhances the level of safety and the feel of open space.
04. A broader way to get in and out – Sliding doors don't need to have large door frames like traditional doors, which could reduce the width of the door space by circa 12 inches. This enhances the doorway span and makes the foot traffic move in and out with more ease. The sliding glass doors, if installed with automated sensors, can especially help deliver all types of goods.
ALSO READ: YOUR ULTIMATE GUIDE TO DOOR TYPES AND STYLES
05. Ease of automation – When it comes to automated sensor sliding doors, they open and close automatically when the feet walk over the activation plank. This system is entirely suitable for spaces where groups of people want to get in and out at the same time.
06. High paced workspace – Having an unhindered work area is especially important for any fast-paced workspace. However, sliding doors allow utter privacy in the interior when closed and have a quick open exit feature that makes the day to day work activities smoother even in the high-paced and active work environment.
07. Best handicapped access – An automated sliding glass door is the best fit for those specific constructions where handicapped access is crucial. People with disabilities don't need to be anxious about the struggle they may need to face with a traditional door while getting in and out of the space.
08. Energy-efficient – Sliding doors reduce energy loss in buildings. Since the sliding doors close quicker in comparison with the traditional doors, they promptly seal the entryway from the external atmosphere. However, this preserves air-conditioned air during warmer weather and vice-versa.
09. Attractive entryways – Installing sliding glass doors, you can set up an exquisite atmosphere near the doorway. The sleek and seamless design of sliders offers a highly functional outlet for fast all types of constructions.
10. Easy maintenance – The chances of sliding doors getting dysfunctioned is virtually nil, especially when the sliding glass door hardware used is corrosion-resistant or stainless steel. When it comes to cleaning, nothing can be as simple as the sliding glass doors; you only need water and soap.
Ultimately, KNCrowder sliding glass doors are the most creative innovations beneficial specifically in offices or any commercial construction. The technology, once combined with the beautiful glass material, offers designers and architects the chance to create contemporary spaces that fit well with the ever-changing needs of medical facilities, retails, offices, as well as various workplaces.