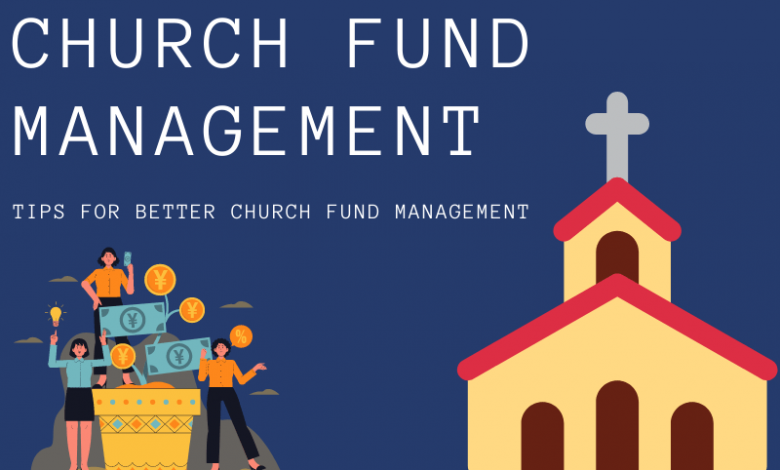 Managing church funds can be challenging, especially since expectations will almost always exceed possibilities unfortunately. Nevertheless, as it is said in James 1: 12, "Blessed is a man who perseveres under trial;" With that note from the good book in mind, here are a few tips that will help in managing your church funds better.
Try New Church Fundraising Ideas
Managing and allocating funds become a lot easier when more people decide to open their hearts and donate during fundraiser events. This can only be achieved when more people participate in the activities, which is why it is important to freshen things up every now and then with some new ideas. For example, if the community is used to always having a chili cook-off and a raffle at the end, why not add a scavenger hunt to the mix this year? Check out Fundraising Brick for more church fundraising ideas that could make a big difference in both participation count and donations.
Get Money Management Training Online
With there being so many crash courses on bookkeeping and accounting available online these days, there is no reason why a reverend/pastor cannot learn the basics of money management in just a few months' time. Since you are not looking for an expensive college degree, but only basic training in professional money management, rest assured that the courses are much more affordable than hiring an accountant to do the same. In fact, you should be able to find some free classes and sessions online as well. The accounting/financial knowledge will let you maximize every donation in ways that you may not even have known about before.
Follow the Generic Rules of Church Budgeting
There are actually a few generic rules for budgeting church funds at the beginning of the year. Surprisingly enough, churches that do follow these simple rules tend to manage their finances a lot better than the average House of Worship.
Paid, personnel expenses should not exceed 35-45% of the total annual budget
Church building maintenance/renovation costs should not exceed 25% of the total annual budget
Regular expenses should be kept below 10% of the total budget for that year
Don't Let It Become a Business
If you feel as if you are running a business rather than a church, you should know that it's not the right feeling to have as a priest. Even more importantly, your followers who make those donations will also know the difference. While this may or may not have been a factor in the past, it can become problematic in the age of enlightenment! There is a higher chance that the donations will start to dry up if patrons feel like their aids are being tracked and maximized by their own church.
Instead, keep your donation boxes anonymous for those who would like to stay anonymous. At the same time, do not forget to keep the door open for any local business or individual to step in and be recognized for their kind donations. The important bit is that your followers should always have the choice, as it keeps the religious essence of God and Church alive.