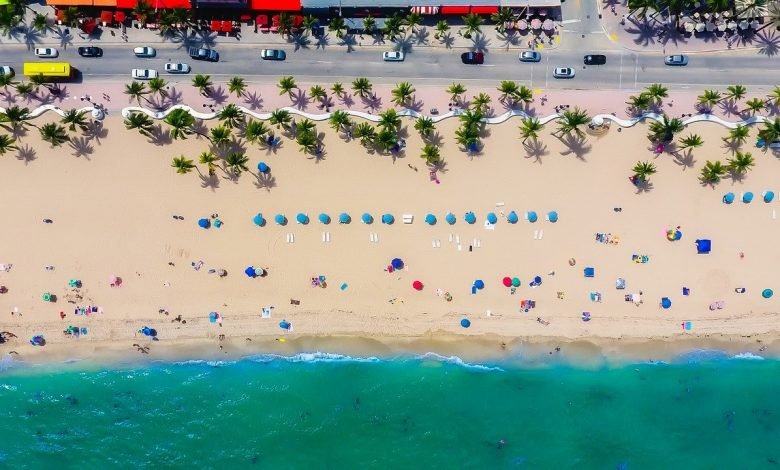 Are you heading out to Florida on vacation, or are you on a more focused journey to discover the benefits of living in a place like Florida? While you're in town checking out Fort Lauderdale Houses for Sale with your family, it's best to look into the activities that are available to you that are inclusive of your children and time constraints. Here is a list of wonderful family-friendly cultural institutions in Fort Lauderdale that will solidify your plans to move to the Sunshine State if you have kids to keep entertained, educated, and happy.
1. Museum of Discovery & Science
This museum's mission is to connect people to and with inspiring aspects of the scientific world. They also emphasize that they are an open-arms institution to diverse families from all walks of life. Permanent exhibitions include Florida Ecoscapes, Prehistoric Florida, Otters at Play, Storm Center, and many, many more.
2. NSU Art Museum Fort Lauderdale
This museum is regarded as a premier location for visual art exhibitions. The museum's internal exhibition program aims to challenge viewers' perceptions of the world around them, and stay true to this mission with the artists and objects they invite into the space. They have listings for family programming, with a rotating schedule of events and activities.
3. Butterfly World
Butterfly World is a massive exhibition of over 20,000 live butterflies, which may be found in the Tradewinds Park of Coconut Creek. First opened in 1988, this incredible park is the largest of its kind in the world and the first of its kind in the western hemisphere. The exhibit serves as one-third of a discounted South Florida Adventure Pass, which offers discounted attendance rate to children and adults who plan on also visiting Flamingo Gardens and/or Sawgrass Recreation Park.
4. Flamingo Gardens
This tropical botanical garden spans 60 acres and serves as a wildlife sanctuary, aviary, and zoo. There are over 3,000 species of tropical and subtropical plants, 300 plus species of palms, and oak trees that are over 200 years old. Visitors will find bears, otters, alligators, bobcats, flamingos, eagles, and countless more animal species and aviaries that exhibit five varieties of natural Florida ecosystems.
5. Young at Art Children's Museum
Founded in 1987, this interactive museum is located in the Westfield Broward Mall and offers immersive exhibitions, classes, camps, art workshops, birthday parties, community support, and more. If you have a child or children who are artistically-inclined, this is an excellent place that focuses on education for the betterment of their future and artistic development.
6. Bar-B Ranch
This ranch offers horseback riding lessons for all ages and levels, including childhood beginners. Students can ride in Robbins Open Space Preserve, a 160-acre park in Broward County. In addition to riding lessons, the ranch offers scenic trail rides, day camps, pony rides, and more. The trail guides here are renowned for their gentle and friendly approach to teaching. A great adventure for kids and parents looking to learn how to ride a horse.