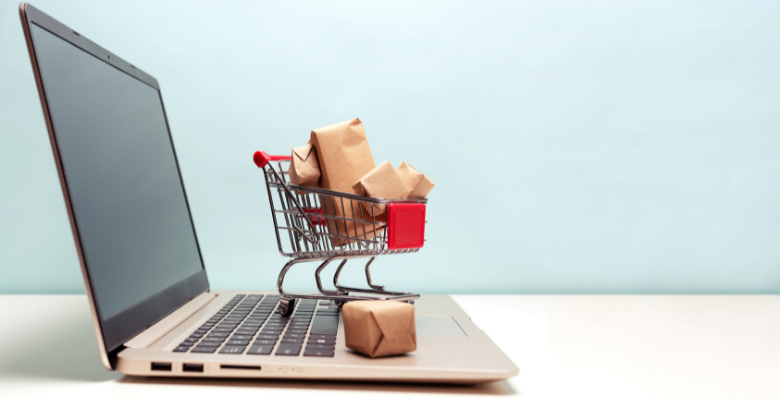 There's no avoiding it – online shopping is taking over. If you run a physical shop, it might be time to start looking into moving online. However, it's not all bad news. This guide will take a look at the benefits of online shopping.
1. Faster buying process
Maybe the biggest benefit of online shopping is that it's so much faster. You don't have to drive to a shop, go inside and then look at all the products you want before you find them. Instead, they're all on one page. This saves time in traffic and waiting around in physical shops.
It can also be quicker when it comes to buying with your phone or tablet, too. Just click a button and then pay quickly with PayPal or Apple Pay straight from your device without having to type out a long card number every time. It's much easier than trying to search for vouchers while you keep losing your receipts.
2. Store and product listing creation
These are the bread and butter of any online shop – it's what you really need to get right. If people can't find your products, they won't buy them. You need to create an effective way for readers to see all of your products without having to scroll through a giant list every time.
The best approach is usually a combination of filters and categories. As well as showing off featured products that you might want to place at the top or bottom of the page, an online store has different sections like sale items, new arrivals or clearance items. Keeping these organized will ensure readers all end up seeing some items they like.
3. Cost reduction
Online shopping allows your business to cut down on overheads like physical rent, utility bills, insurance costs and security. Managing staff is also easier online since there's less chance of them being injured. This can all add up to quite a huge sum at the end of each month.
4. Affordable advertising and marketing
Although you might be tempted to get a huge advertising budget or purchase an expensive marketing package, there are some things you can do online that will cost next to nothing. Content marketing and blogging on your website are free – just make sure it's of good quality. You should also share blog posts on social media. Buying the odd sponsored post on Facebook or Twitter won't break the bank either.
5. Flexibility for customers
People can shop at any time of day or night with online shopping. This means your business will still be able to attract customers anytime rather than a business that's open Monday-Saturday from 9am-5pm. This is particularly useful in more remote places where opening times might not suit everyone.
6. No reach limitations
If you open a physical shop, it's only going to be accessible to the people who live in the area or are passing by. However, with online shopping, anyone from anywhere can visit your website and see what you sell. This is great news if you have a niche product or business that you hope will become popular further down the line! It means you don't even have to worry about where exactly your store is located.
7. Fewer people shop on the high street
More and more people are going online to make purchases. This means you need to get your shop up and running on the internet if you want to attract those customers. However, this isn't the case everywhere. For example, in Bournemouth news that the high street welcomes three new retailers shows there's a little life left in brick-and-mortar stores.
8. Product and price comparison
Sometimes you'll stumble across a top bargain on the high street when shopping in-store. However, another shop nearby could have exactly the same product for less. This happens all the time and it can be infuriating. With online shopping, however, you can quickly see which one is cheaper by comparing prices at the click of a button. You just need to check that your favorites are still in stock.
9. Faster response to buyer/market demands
As an online business, you can sell products and respond to what buyers want much faster than if you were a physical shop. This is because all it takes is updating your website with new information and it's ready for your readers to see. Physical shops, on the other hand, need to create and deliver items before they have anything to sell – which might take days or even weeks.
10. Product availability can be monitored all at once
If you run out of stock in one of your physical stores, you usually won't realize until someone tries to buy that item. With online shopping, however, you'll know immediately if something's out of stock. You can keep it off the website and restock it as quickly as possible so your customers are happy.