Technology
4 Quick Ways to Make Organizing Computer Files Easier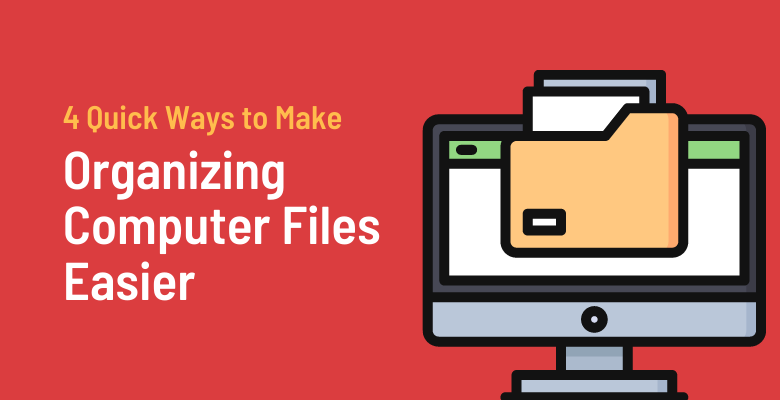 Having a hard time locating files? Are you getting tired of your cluttered storage? Those are the signs that will tell you that you need to start organizing your files. With such a task, you need to get yourself guided on how to start.
Start and dive into the options you have and make it as easy as possible. Learn techniques where you can make your desktop folders have files that are easier to navigate. You also have to make sure that you are using the right tools that will help you and not make it harder. Organizing files should be as therapeutic as its results can be. So before you start, let's talk about how to organize your files easier.
1. Maximize free online tools
Yes, you read it right. Some tools suit your needs to make your task easier. If you start with PDF files that are too long and hard to use, well there is a great tool that will be beneficial to you. Now you have options to delete or split PDF file pages. It will help with identifying what is important only and what needs to go to the recycle bin. On the other hand, you can also merge them to lessen the number of files you have to open. You can do it in just a few taps.
Every big step starts with simple things. Fixing a single file may not look like a lot but wait until you check its storage usage. Now you may decrease its size and choose the essential content to your liking. If you cannot work on this one document then what will you do with the others? Thankfully, you have a tool like gogoPDF that can help you with that. Many people are enjoying a lot of benefits from this site aside from organizing a single file. Try to visit the website now to get to know it yourself. You might not only find an organizer tool but a lot more!
Also read:
2. Level up the sorting process
Now that you are using tools to minimize your file or maximize it, you need to learn to categorize them. If you already know how not to sort then take it up a notch. You need to also be better at this process or else you're going to be stuck with a mess. Start by creating a priority list of files you need. Form a hierarchy by creating diagrams of most to least essential ones. This way you will have an overview among cluttered documents on your computer.
This process might still be vague to you. You may have questions like: "How do you know that a file is worth keeping?" The answer is it must be what you use most of the time. Then, you will ask, "Where can you find it?" Go and look at your recently viewed files. These are the ones that you need to make on the list of what will stay on your device. But look not only at newly created files. You might also have stored files that you will need in the future. These may be old ones but they provide you references for present use or ahead of time. Try reviewing them again and then make the decision. This way you will also easily remember where you put them.
3. Use the resources you already have
Aside from being good at organizing, you have to be resourceful, too. For example, after sorting and arranging with folders, you can use your desktop wallpaper as your virtual organizing rack. You may try to do it yourself. There are many editing websites that you can access for free. Pick a good template for your wallpaper. Create sections and start labeling. Another benefit of doing this is you can explore your creativity. Who knows? You might unleash the talent that you have all along! Plus, you will get to put all the folders in order. Finding files will become much easier to do.
If you cannot come up with your own, you can always search for different templates on the internet. You can also choose an aesthetic to live up to your organizing needs. Everything is right there and ready for you so it is up for you to explore. Try this hack now, because it is very convenient to do.
4. Maintain enough free space
Next, you have to expand your resources to have storage sustainability. Spaces make navigation on your computer effortless. Hard drives will allow you to make spaces. Although, bigger storage costs a lot and it is bulky to keep. If you cannot afford it or you do not like keeping too many gadgets, you can use software storage. There are a lot of cloud-based drives that will help you save up the space in your computer. It has a lot of organizing features, too! The only thing you need to remember is it does not work without the internet.
Bringing about free spaces lets a smooth flow of accessing files so it is important. When you use storage devices, you will not have to only rely on the CPU's memory because it serves as a backup. While cloud-based storage gives you great options in safe-keeping and orderly documents.
Takeaway
Lessen the hassle of keeping files and messing up your device storage. Now you will not be nervous about finding and locating folders because of these steps. Every moment in a presentation or a meeting, these quick steps will give you relief and will save up everyone's time. Get that praise from your teacher or your boss!
Ways in preserving and organizing varied documents is not a tough task. But when there's no order there will be chaos. You need to be knowledgeable enough on how to reduce the stress of dealing and doing it. Start with these techniques and make use of a great tool like gogoPDF. It will facilitate all your needs that's why many people are opting to use it. Visit the site and find it out yourself to get better at organizing.