Finance
5 Common FAQs On Personal Accident Insurance In India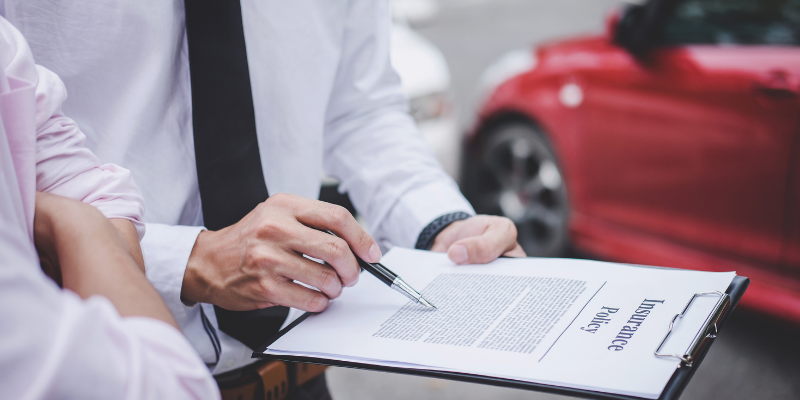 Life can sometimes take unexpected turns. A sudden mishap may see you sustain injuries that can lead to high medical bills. While there isn't much that we can do to avoid accidents, there is definitely something that you can do to stay protected against the financial repercussions of such unforeseen circumstances.
You simply need to buy personal accident insurance.
A personal accident insurance policy covers the policyholder against accidental death or disability per the insurer's terms. As a policyholder, you receive a lump sum payout depending on the level of injuries sustained. The coverage also generally includes compensation for medical costs incurred due to accidents.
As we can see, a personal accident insurance policy is quite an important form of coverage to have, especially if you are the breadwinner of your family. Now, if you are new to this form of insurance, you may have certain questions about the coverage you receive. In this article, we answer some of the most common FAQs on personal accident insurance to help you get a better understanding.
1. What kind of benefits are given under personal accident insurance?
The personal accident insurance policy pays out 100% of the sum insured in case of accidental death. In case of absolute and permanent disablement sustained, the policyholder is also paid 100% of the sum insured. For other injuries – such as the loss of eyes, fingers or limbs – the insured individual will receive a percentage of payout as defined in the policy terms. Apart from these benefits, the insured individual suffering total permanent disability or death may also receive coverage for the education of dependent children. Certain policies also provide coverage for loss of employment and ambulance costs.
2. What is the age limit for a dependent child?
The answer to this question may vary slightly between insurers. A dependent child is generally considered to be an unmarried offspring under the age of 18 years. Some insurers are known to raise the age limit to 21 years.
3. Is a medical test required before buying coverage?
No, you are not required to take any medical tests when buying a personal accident insurance policy.
4. Are there any exclusions to personal accident insurance?
Yes, there are. Insurers generally do not entertain claims made for injuries that are the result of war, substance abuse and intoxication, intentional harm, and participation in armed forces activities. Claims cannot also be made for pregnancy-related issues or for injuries that arise from participation in hazardous sports. For a full list of policy exclusions, do speak with your insurance provider.
5. Will I get worldwide coverage?
Yes, most leading insurance companies offer worldwide coverage in their personal accident insurance policies. Just make sure to ask your insurance provider whether any countries are excluded from their list.
We hope that this article has helped better your understanding of the coverage you enjoy from personal accident insurance. Remember that you can also purchase this coverage for your family members too.
More Resources: