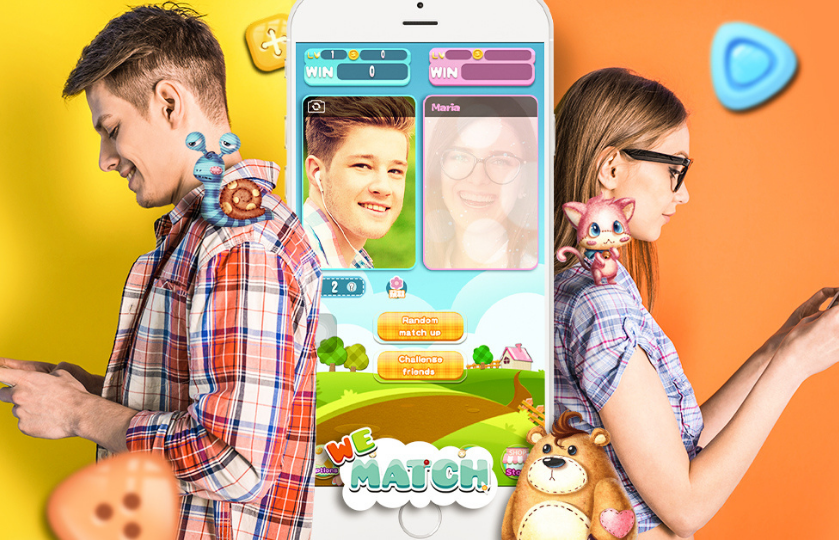 The WeMatcher New Live video feature is Amazing
Do you know you can be an internet model in just three easy steps? And you do not need to have a special skill. WeMatcher makes it easy with its new Live Video feature.
A live video option is one that you will commonly in most Social Media sites like Instagram, Facebook, Tik-Tok, Snapchat, and the rest. Live video allows you to send real-time feeds about yourself on the internet. It is a real-time 'face-to-face' means of chatting.
WeMatcher is making some groundbreaking achievements here by being one of the first dating sites to install live videos. It is a time when many 'big' sites are still struggling with live video technology. This new feature will improve how people chat with their dates, and even send gifts and earn money.

My interview with a cam model, Natasha tells shows us that this feature is driving more models and 'lookers' to use the WeMatcher platforms.
Me: Hey Tasha, how you doing?
Tasha: I am great, it has been a pleasure you could join me today (she chorused happily)
Me: So, can you tell me a bit about the new live video feature
Tasha: I am not a tech person (obviously), so it has been just like magic to me. I mean, I tap a button, and the next minute I am live to people who want to join my channel. I know it shouldn't come as a shock to me, having used Snapchat and Instagram in the past. But the live experience on WeMatcher is kinda different.
Me: Oh, wow! That is quite a lot, could you tell us a little more. In what way is the experience different?
Tasha: Oh, Ok! For example, once I tap on the live video icon/feature, I can choose if I will be making a single person live chat or a broadcast.
Tasha: Starting a broadcast is more like being thrown out in the crowd for me. Just like Instagram live, I get the excitement of being watched by hundreds/thousands of people. It is as exciting as it is scary, and my audience is being sensible so far.
Me: Wow, that is a lot, so do you make money being a cam model on WeMatcher?
Tasha: (Smiling a bit) Oh yeah, more even now than before. I make money, more than my waitress job that I am thinking of quitting soon.
Me: Oh, that seems every shade of cool, might be considering myself (to a burst of shared laughter). So, could you give us a hint on how much is "a lot more?"
Tasha:
Previously on WeMatcher, I could get gifts from my admirers through the WeMatcher gift exchange options and all that. But now, with every (love emoji) I get on my live videos, my WeMatcher account gets credited with 250 WM coins.
Tasha: Also, if you manage over 15 minutes of straight live broadcast, you earn the right to make your live video session a paid one. Your admirers must pay (with the love emoji) if they want to continue streaming your live video.
These coins I can convert on the WeMatcher platform to my bank accounts
Me: That explains a lot. It sounds great if it is truly what it is
Tasha: Oh yeah, it sounds a lot great
Me: So, could you tell us how one can earn more on WeMatcher
Tasha: Well, the most important thing is to be yourself and try to make people like what you do. For example, I can get as much as 200 likes in an hour, which can fetch me 50 000 WM (€ 100) per hour or thereabouts.
Also, remember to continue streaming for a long time; the more you stream, the more chances the (love emoji); the more you earn.
Me: Thank you so much for your time Tasha, you have been wonderful and helpful. It is such a great thing WeMatcher is doing.
Tasha: It is my pleasure always. See ya!
Many other cam models agree with Tasha on how smooth and amazing the live cam thingy hypes their chances at cam modeling.
Another great thing about WeMatcher is that it is non-discriminatory. There are rooms/sections for everyone on the site; it depends on where you choose to be. Whether you are;
Student
Housewife
Retiree
Dreamer
Skilled/Unskilled individual
It does not matter; as long as you can keep people glued to your streaming channel and get them to hit as much (love emoji) as possible, you will earn money.
Registering on the WeMatcher Dating platform
It is easy to register on the WeMatcher dating platform. Though, many do not even bother to open accounts before they start streaming. However, if you want to earn, you will have to register (you can also register HERE)
To register.
To become a Cam model, start by opening the WeMatcher app/site from your device (Tablet, Laptop, or mobile)
Go and create a WeMatcher profile if you have not created one, Name, interests, active hours, etc.
Your identity will be kept safe.
Set up your payment details and account
Go ahead and start a broadcast channel; you are live.
Once you are Live/before going live, there are some things you should know.
Be friendly with your viewers; it is necessary.
It is a no-brainer that the friendlier you are, the longer you can keep people on your channel. Happy people become regular audiences and generous admirers.
Always encourage people to hit the Like Button
During your live video, many of your viewers can be so thrilled by your live videos and forget to keep liking the videos. You can casually and occasionally remind them to hit the like button. Remember, the more likes, the more you earn.
Wrapping Up
WeMatcher is a platform that is always helping people bring out their hidden talents and abilities. Therefore, anyone can try it out.
It is also a solid shot at passive income and gathers you a lot of following. Now, with the new live video feature, you can even take further tests on your abilities, do so HERE.
When compared that it was only recently that many 'top' social networks sites only added this feature, then WeMatcher's new feature can only be considered emphatic.
Also read: