Business
Advice on Starting a Taxi Business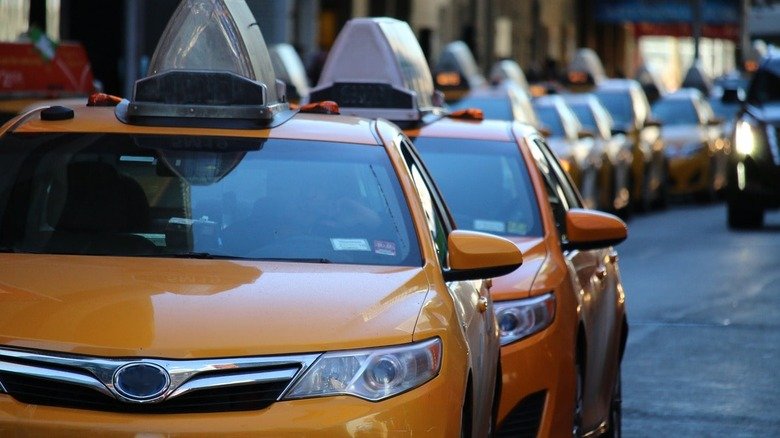 Do you have an idea for your own taxi business and want to make it a reality? Then this guide is the perfect blueprint for you. Whether you've been a taxi driver for one year or 25 years, the advice and tips below you put you on the road to success (literally).
Starting a taxi business comes with a whole host of benefits. Here are just some of them:
Be your own boss
Experience a flexible work schedule
See parts of the country that you've never seen before
Not to mention, you can also earn a healthy salary.
There's a misconception out there that it's incredibly difficult to start your own taxi business. Let's set the record straight: this isn't true. Providing you're an officially licensed taxi driver, you're free to go ahead and do it!
Here is a closer look at what you need to know:
1. Buy a Taxi
The most important part of your entrepreneurial journey will be buying your first taxi (or taxis).
Of course, it's absolutely key that you buy from a reliable provider. Ideally, you'll want a provider to be experienced in the industry while offering fair prices, such as cabdirect. Make sure to choose a taxi that falls within your budget range. Remember, many taxi suppliers allow people to pay every week.
To save additional money, you can also buy used taxis. Remember, even though a taxi has been previously used, this doesn't mean it's not as good as a brand-new model. Providing you buy a used taxi with reasonably low mileage, it's a smart business move to make!
2. Get Insurance
You can't run a taxi business without insurance – it's required by law.
Depending on the insurance provider that you go with, insurance costs will vary. You will also need to consider how many drivers you have working for your taxi business. If it's just you, then you won't need to worry too much about high insurance costs!
3. Buy a Taximeter
Taximeters are still a popular tool used by drivers for calculating customer fees. If you want to stick to this old-school method, then you'll need to buy a taximeter and install it in your vehicle.
After this, the next step is to think about your pricing strategy. Usually, most start-up taxi businesses will enter the market with competitive pricing to ensure they attract as many new customers as possible. It's a good idea to offer discounts for first-time riders!
4. Launch a Customer App
Nowadays, most taxi businesses come with downloadable customer apps.
This enables:
Pre-orders
Cashless payments
Better communication between drivers and passengers
You'll need to pay a developer to create an app for your taxi business. However, the long-term pay-off will be more than worth it.
5. Choose Your City and Key Areas
Lastly, give serious thought to the city and key areas in which you base your taxi business. This will make or break your business! For example, many taxi businesses plant their drivers in popular areas such as around airports. This ensures that they get a large number of customers every day.