Real Estate
Your Guide To Buying A Foreclosure Property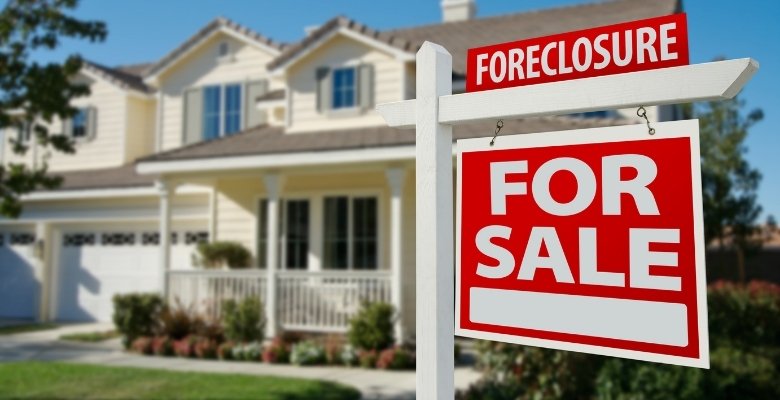 Whether you're a first-time buyer, or an avid fix and flipper, foreclosures are hot property.
They tend to be much cheaper for a start, meaning you won't need to save up as much of a down payment. On the other hand, if you're looking to sell it on, foreclosures are the perfect choice of 'buy low sell high'.
However, foreclosures often come with their own set of problems and may have a lot of hidden repairs required inside. So, when buying a foreclosure, you likely need to consider the price vs. The cost of repairs, and whether it really is worth it.
If there are repairs required, how much can you afford to invest in the asking price so that you can still make a good return on investment? And if you're looking to live in your new home, how can you make sure you can afford the repairs?
This post will give you three steps to ensure you find the right home at the right price.
Use a foreclosure specialist
Even the best real estate investors need a little help, which is why you should work with an estate agent that specializes in foreclosures. Realtors tend to have expertise in different areas of the market, for example, commercial property, auction, or foreclosures. These guys will know exactly what to look for in a property, how much you should offer, and how to get your bank on board.
Explaining your investment goals to an agent will give them plenty of information to work in your best interests and find the right house for you.
When looking for a specialist, search for agents with the CDPE qualification (Certified Distressed Property Experts).
Secure your funding
There are several ways to fund a foreclosure purchase. Hard money foreclosure finance from a private lender is often the best way to go. The bank will need to know that you have funding to back up the purchase offer with any purchase.
As foreclosures can go pretty quickly, private lenders offer funds quicker than traditional banks – making it easier to snap up a property.
Once you've got your funding secured, and your pre-approved letter in place, you can then put in an offer.
Market analysis
Then comes negotiation. You should always go into discussion with a price you're willing to pay. You'll be buying the property how it looks right now, so you should try to get yourself a good deal. To do that, it's a good idea to take a look at the current market. What types of prices houses have recently sold for, what the area is like, and how easily you'll be able to make a profit (if you're looking to sell).
Having your specialist estate agent on hand will certainly help with navigating the local market.
All that's left to do is have your current offer accepted. Then, you can enjoy your renovating adventure or settle into your new home. If you're planning to sell your foreclosure, you'll have everything you need to find a new property to flip with the profits from your first property. Good luck!