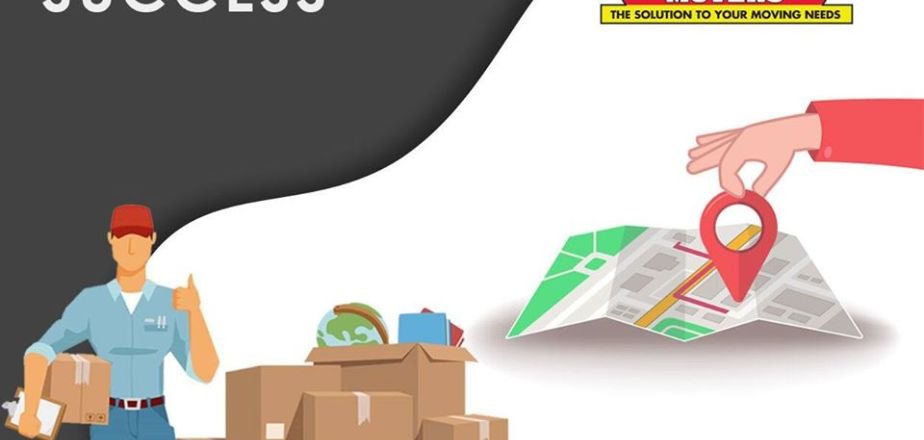 Staying organized is essential for successful office relocation. Amidst the time you may need to organize your office move, there are various other fields you will need to look after. However, an extensive checklist is vital to keep your office managers and your office moving process on track.
Shifting to a New Office? Follow the Right Steps for a Successful Office Move
Moving to a new destination involves a lot of tasks and processes. Thoroughly planning and preparation are key to the moving process. Packing all your office stuff safely, transporting them to the new destination, and unpacking and arranging them back is the real challenge especially the big pieces of furniture, appliances, IT infrastructure, etc. To eliminate this chaos during your business moving process, prepare a plan with achievable tasks. You will need a considerable amount of manpower and expertise to end up your moving process successfully. Carrying out the process of an office move in an organized and efficient way needs a precise understanding.
Plan the move
To prevent damages and losses, prepare a simple moving plan. This will apportion the workload category wise. Planning out things at the last minute and making everyone struggle to pack and load massive objects doesn't make any sense.
Acknowledge your budget while creating the moving plan. Some cheap solutions can tempt you, but keep in mind, costly mistakes can make your moving process more expensive and time-consuming. Take help from your employees to create the budget which should include the required moving supplies, fees for professional movers, etc.
Let your employees know about the move
It is good to let the employees know about the move right from the beginning. Rather than sending them an email message, organize a face-to-face meeting and discuss the business relocation process with your staff.
Motivate your staff for the move
Ideally, the office moving should be planned well in advance; say a few months before the final moving date. Motivate your senior manager to execute the plan. An office move is a stressful task. So, encourage your employees to help you accomplish the job. Assign different roles to them depending on their specific interest and experience.
To handle this stressful job of commercial moving, it is beneficial to hire professional commercial movers. Indeed, creating a plan makes things go smoothly but professional help can make your move more secure and smooth.
Assess the inventory
Assessing your inventory and supplies is essential. Review the stock you have in your office. This way you can find out the items you no longer need. 'Time is Money!' There is no sense of wasting time in packing and transporting items you will not need in the new office.
Your office managers can help you record those unneeded inventories. Review and note down those needed and unneeded items separately. Pack the items you want to have at the new office and if in usable condition, give the items in charity you no longer need. Pay due attention to the valuable items like financial documents, client files, etc.
Perform spot inspections: at existing as well as at the new office
A walk through your office with the movers will help to estimate the number of movers, supplies, and trucks your office moving job may require. The professional movers you hire can suggest you the right arrangements for the specialty items you need to carry like big and heavy objects and delicate artworks.
However, a thorough walk through your new office will help your movers estimate the exact job they will need to carry out on the final moving day.
Look for a professional moving company
As mentioned before, relocating is a stressful job. However, it is advisable to hire a professional moving company. Before signing the first company that attracts you, shortlist at least three to four companies. Interview them and sign the final contract based on their-
reputation
responsiveness
comprehensive estimate
insurance
professional memberships in organizations like BBB
Let your clients & business partners know about the move
Clarity and timing are crucial in terms of documenting the change of address. It is good to notify your clients about office relocation for at least 3 weeks prior.
Create a timeline
Preparing a precise timeline is a crucial step towards a smooth business relocation. Let your movers know about your timeline. It is vital to know that the movers are available to carry out your moving job on your proposed time.
You are advised to sign a moving company a few months before the final moving date. Doing this you will get enough time to prepare. Before signing the contract, ensure what commercial moving services they can provide.
There are some crucially essential things to look after before, during, and post your commercial moving day.
Things to do before the office relocation day are-
Packing
Get the requisite packing material, i.e. packing tape, bubble wraps, boxes, and sharpies. Part your items in two categories, one that you can pack with the help of your employees and the second you want the movers to accomplish the task. Make sure that the movers are well equipped with all the required materials they may need to pack your items.
Get Permissions
Get all required permissions for you, your employees, and the movers from the building authority to allow you to get the needed things to access the building; like the keys, key cards, entry codes, parking pass, etc. Collect all instructions you may need to enter the building on the final moving day.
Pre-installation
Some equipment, telecoms, and office appliances can be installed beforehand. Do it if you can. Doing this you will get free time to concentrate on unpacking other items. Also, this will ensure that you have sufficient time to resolve any issue that may crop up unexpectedly.
On the final moving day, you should-
Make your team view the process
Make your employees review the entire office set up. Let them check if the office is organized as per the floor plan. Also, check that all the installation process is performed correctly.
Carry out a final walkthrough
Carry out the final post-move walk through the old office. Review properly and note down if there is any damage. If the damage is due to your team, due to the shifting process of huge items, you might need to get it repaired.
Unpack your stuff
Start unpacking the boxes and setting up the items. Your moving coordinators can help you set the big items like office furniture. Indeed, leave the employees boxes for them to open and organize the stuff. You can till the time keep on organizing common office areas like workstations, conference rooms, and furniture including other functional mechanisms like computers, printers, copy machines, and phones.
Verify everything works well
Review your new setting. If needed, take the help of your staff. Ensure that everything is working smoothly. Check out electricity, HVAC, restroom appliances, locks, etc. If you experience any error, get them resolved before it is late.
You should do this post-moving-
Let your clients know that you have moved
Update your website and all online presences to notify your clients about the new office address. You can also notify them via email. Besides, reprint your business cards and all legal templates with the new office address.
Help your team to be accustomed to the new space
Help your employees with the setting up of computers and connectivity. Being in a new situation your staff may have a lot of questions. Be patient to answer them. Allow them at least a week to settle down comfortably in the new space.
Indeed, you are doing it for some good reason, but relocation is a huge task with a lot of work. Planning things will ensure an easy, smooth, and secured move. Get help from professional commercial moving services well in advance; at least 30 days prior. Having someone experienced by your side to handle all moving parts will alleviate stress and allow you the time to relax and keep the process on track.