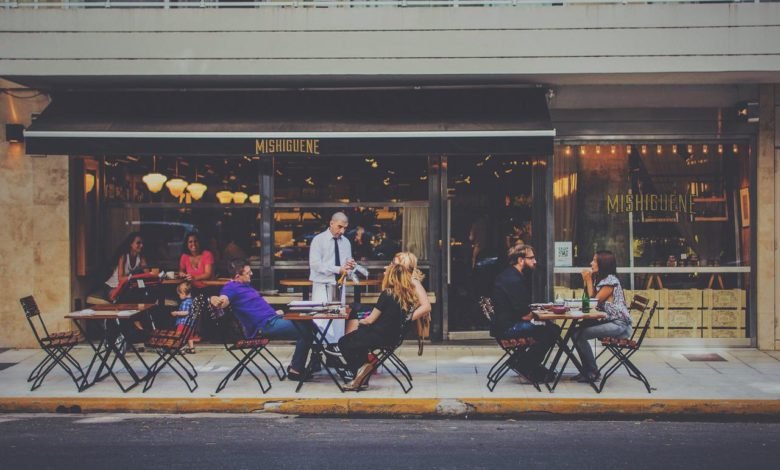 Running a successful restaurant is no easy feat. With lockdowns and several restrictions in the past year, the restaurant business has become even more challenging. Many resorted to paid online marketing to attract more customers. Almost 67% of the restaurants in the US use paid social media advertising techniques in 2022. Thus, it makes sense for you to invest in promoting your restaurant. In this blog, we will talk about the various marketing strategies ‌you can use to effectively promote your restaurant.
1. Build a website
Almost everyone Googles a place before they visit it. It is always better to hear from you about your restaurant than from anyone else. A website can help you do that. It can create a space in which you can post your content and advertise all you want about your recipes. Plus, you can create a unique identity for your restaurant and create trust among your target audience to promote your restaurant.
2. Set up Google My Business Account
Building a website might cost you. But, setting up a Google My Business account is free for all. This offers plenty of benefits for businesses. You can easily boost your local visibility and facilitate customers to leave reviews easily. Even when people search using Google Maps, My Business profiles show up. Also, you can add crucial details such as open and close times, a phone number, location, etc.
You can also share pictures, and menus and reply to your customers in real-time. By adding photos and visual elements, customers find you two times more reputable than other restaurants.
3. Rely on flyers
Even with the buzz around digital marketing practices, flyers are still popular in the restaurant sector. You can easily convey more details about your business and what you have to offer. Also, focus on making your flyers more attractive to look at.
If you cannot afford a professional designer, you can use the small business flyer templates that PosterMyWall provides. These templates are great to look at and all you have to do is add your restaurant's name, logo, and other details.
4. Advertise your menus
Menus play an important role in promoting your restaurant. It enables you to be transparent to your customers about what you offer. You can even use this opportunity to gain attraction to your special dishes. And, a good-looking and standard menu post will build trust in your customers. You can use many attractive menu templates for free so that you can avoid the need for professional designers.
5. Use email marketing
Emails have long been one of the best ways to contact your customers. Today, all restaurants have online ordering services which require customers to sign up with their email addresses. Thus, giving the restaurants an opportunity to directly talk with their customers. Moreover, you can send regular updates about your services. And, you can personalize every message you send using email automation software.
To onboard more subscribers to your email campaigns, you need to make them look visually pleasing. No matter of text is going to impress your customers as an appealing image does. Try out PosterMyWall's free email campaign templates and also check out what VistaCreate, and Illustrator has to offer. Be sure to follow certain regulations to avoid your messages from ending up in the spam folder. And, never bug your subscribers with several emails in a day.
6. Find your voice in social media
You will find yourself struggling with communications if you do not have a logical strategy for social media marketing. It is free for the most part but brings you excellent revenue. Almost 45% of the US diners tried a restaurant for the first time after finding it on social media. As you can infer, it is a powerful tool when you use it right. You can share your menus, behind the scenes, tasty dishes, and many other things that make your restaurant more inviting.
Also, do not forget to use user-generated content in your social media marketing efforts. You can share reviews, pictures from customers, and much more.
7. Get help from influencers
Most of your regular customers will be locals. That said, you need to have someone to whom they can relate. So, find a local influencer to talk about your restaurant. Invite them over and let them do an honest review of your place and food. Influencer marketing is bountiful when you pick the right person to do the job.
8. Sign up for review sites
Reviews are the most significant players in a restaurant's success. Sites like TripAdvisor and Yelp help customers understand the true value of a place. When you list your restaurant on their page, you give customers a place to talk about your restaurant. Online reviews only stand second to word-of-mouth, as 35% of diners decide solely based on online reviews.
Finally…
This summarizes the list of strategies you can do to promote your restaurant. But, the ultimate strategy to get your customers to stay is to offer great service and lip-smacking food. Find your unique propositions and start working on your strategy to promote your restaurant today!