Health
The Benefits of Home Care for Seniors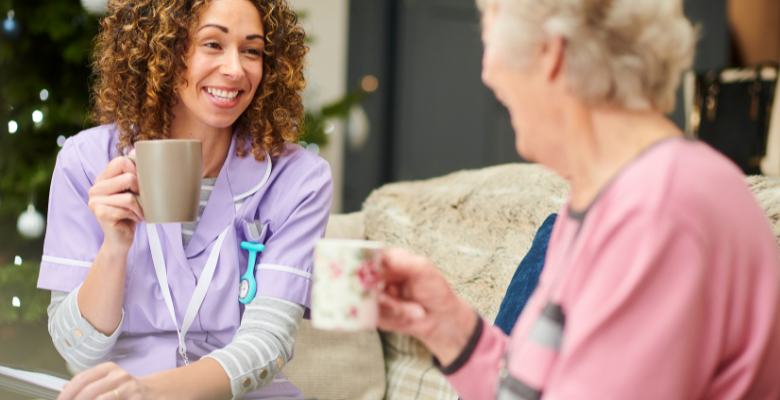 As we get older, our way of life often changes and for some seniors, it can be more difficult to live independently in a way that they were once used to. If you are concerned for a senior parent or relative who might be demonstrating trouble living at home or you are worried about their safety while at home, hiring home caregivers can have many different benefits for your loved one. Many older people prefer to get the care and support that they need from the comfort of their own home and in surroundings that they are familiar with, rather than moving to an unfamiliar and new setting at this stage in their life. In many cases, unless your relative requires around-the-clock or specialist care, home care is an ideal option to consider.
Remain Independent
One of the main reasons to opt for home care for your senior relative is that it allows them to remain independent. Older people who are able to get the care that they need from the comfort of their own home can retain a sense of independence and are often able to choose how they prefer to spend their days compared to those who live in a nursing home or similar facility. For many older people, keeping this sense of independence for as long as possible is one of the most important factors.
Comfortable and Familiar Setting
Many older people have worked hard to live in their homes, and don't want to give them up that easily. A home care solution allows your relative to continue living in a home where they are comfortable and stay in an environment that they are familiar with. Often, their home will have some sentimental value as well since it might be where they have raised their children or the retirement home that they choose for themselves.
Personalized Care
Another benefit of hiring home care for your senior relative is that the care is often personalized to them. Seniors have a home caregiver who comes to their home and learns more about them in order to help and support them in a way that suits them best. Whether this is helping with their medications, learning their preferred routine or supporting them to prepare food for themselves or get involved with activities that they enjoy the most, home care allows your relative to access care that is tailored to them.
Peace of Mind
Finally, as a relative you can get peace of mind that your loved one is in good hands when you work with a home care solution. Home caregivers are typically highly trained and caring individuals who are dedicated to making sure that your relative is getting the best standards of care and is happy, healthy and comfortable while being cared for and supported in their home environment.
Most of us will reach a point in life where additional care is needed as we get older. If you're currently trying to help a senior relative who needs additional support, there are several reasons to consider home care.