Education
How to Choose a Foreign Language School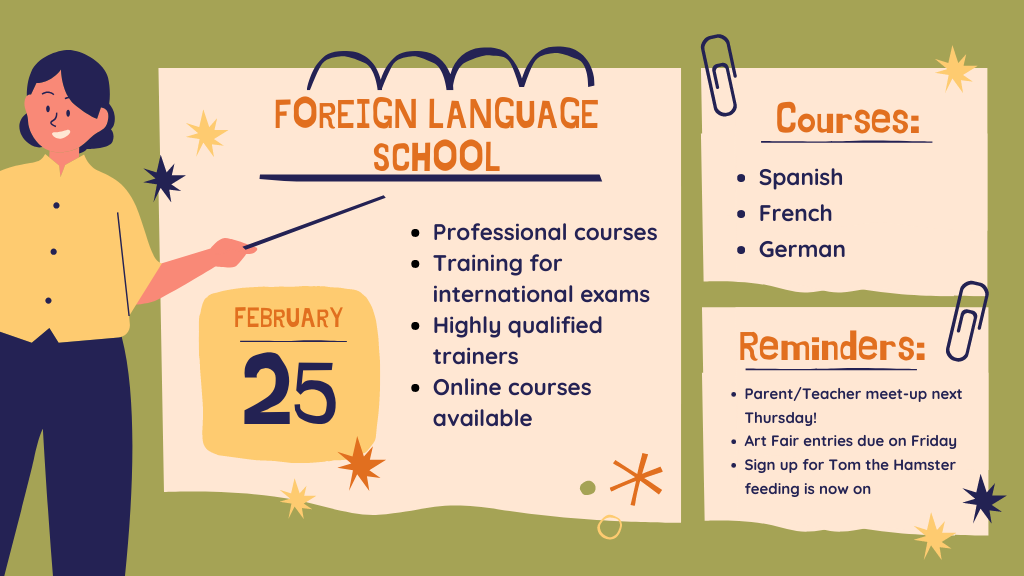 Foreign language learning is not an entirely new activity since our ancestors have already engaged in language learning since the beginning of time. However, more and more people nowadays have seen the importance of learning foreign languages for leisure, career, and education purposes that is why a lot of foreign languages schools have been created to meet the demand of language learners.
The number of foreign language schools in the world is growing and language learners might have a hard time choosing the one that will cater to their language learning needs. The following are some tips to consider in choosing a foreign language school:
A Guide to Choosing the Right Foreign Language School
School size matters. The size of a foreign language school will matter a lot to language learners and how they will learn their target language. Some learners prefer small schools while others prefer big schools.
Big language schools offer many things that small schools don't offer such as more space, more equipment, more rooms, more teachers, more books, more students, and more language learning materials. The disadvantage though is the huge student population which may play a big part in the distribution of teachers among students.
Small language schools do not cater to too many students with the same nationality or languages that is why it is easier for teachers to handle their students and encourage them to speak their target language all the time. Small language schools are more personal and have a more relaxed atmosphere. The disadvantage however is that small schools may not have the same materials, equipment, and facilities as big language schools.
Class sizes matter. The size of foreign language classes matters a lot since it helps determine how much time is spent in the teacher's instruction and the student's participation.
Big classes allow sharing of more insights among students and teachers. However, teachers may have a hard time maintaining order in the class and give enough time for each student to give input.
Small sizes allow more teacher-student interaction and it helps build confidence among those students who are not used to learning in big classes. Teachers can be more aware of who among the students understands the lessons better or not.
Compare language schools before you make a choice. Collect a significant number of language schools and choose the one you think will meet your language learning needs. Make a criteria list and rate each language school.
Are the prices affordable or not?
Is the school size favorable?
What are the class sizes available?
Can you get a course on the exact dates you want?
Are the number of lessons per week enough?
Are the teachers highly qualified, qualified, or not?
Is the school accredited by a language council or organization?
Does the school offer special courses?
Does the school offer certification exams?
Is the school an examination center for certification exams?
Will the school help arrange for the type of accommodation you want?
Is the school location favorable?
Does the school have a good reputation?
You can also add more criteria that you can use to compare the language schools with.
Choosing a foreign language school like Prajakta's Institute of Foreign Languages is essential so that you can learn what you need to learn about your target language and you can be assured that you get your money's worth! Learn in a foreign language school and choose well!
Join our Foreign language classes and courses in Thane, Mumbai.