Education
Perth School Holidays: 10 Family-Friendly Activities to Keep the Kids Entertained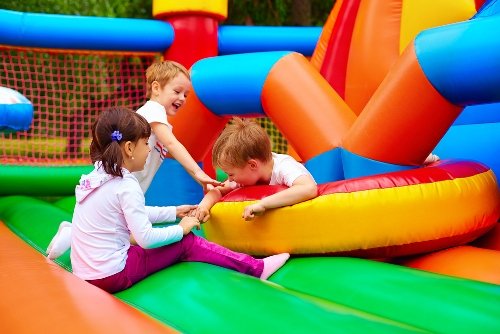 While spending quality time with your kids can be incredibly rewarding for everyone involved, parents occasionally need a break too. It can be quite exhausting having to entertain and cook for your children during the Perth school holidays. Luckily for those of us living in sunny Western Australia, there are plenty of activities and locations to dine at that the whole family can enjoy this upcoming term break. From day trips, inflatable amusements, and community events, there is something for families with kids of all ages. Just make sure to follow social distancing rules so everyone can keep having a great time. Read on for some of the best school holiday activities Perth has to offer.
Perth Food Markets
Take some pressure off dinner times during the term break and get your family down to a local food market instead. There are plenty of seasonal food markets popping up in various locations throughout the week offering a wide range of delicacies. All you need to do is grab a picnic rug and a jumper to enjoy the many tasty treats and stunning sceneries. With live music, food trucks, and a variety of local vendors, children of all ages will enjoy the bustling market atmosphere as much as the adults. Don't stay indoor the entire Perth school holidays – a bit of fresh air will keep everyone in good spirits! The Burns Beach Twilight Market, Inglewood Night Markets, Twilight Hawkers Market in Forrest Place, and StrEATS at the South Perth Foreshore are some of the most popular locations. Make sure to take some pictures to remember the good times!
Local Attractions in Perth
There are plenty of outdoor locations in Perth that make for a great day trip during the Perth school holidays. Head on over to Rottnest Island for a leisurely day cycling around and taking in great views – and pictures! Dust off your snorkelling gear, take a dive and grab a few selfies with smiley native quokkas before winding down with fish and chips and a stunning sunset. You can also hire a kayak and make your way down the Swan River or take a tour through a real submarine at the WA Maritime Museum before heading into the Swan Valley for lunch. Make it an educational activity and visit the Perth Zoo or Caversham Wildlife Park to learn about and engage with the local wildlife! Day trips are a great way to spend quality family time together while encouraging children to take a break from looking at screens.
Have Some DIY Fun
Not wanting to go too far from home? No worries. There are many ways you can get creative with making your own fun right in your backyard! If you have young children, think about hiring a themed bouncy castle and getting everyone dressed up as cartoon characters for the day! Or pair the inflatable with a homemade mini-golf course designed using everyday items, a wading pool or ball pit, a DIY food stall with fresh fruit and healthy snacks, and you have yourself a little backyard amusement park. Just remember to stay sun smart and slap on some sunscreen! Monsterball Amusements is a popular vendor if you are looking for a jumping castle hire in Perth. They even have amusements like Bubble Soccer and Sumo Suits for hire if you have the space!
School Holiday Programs
While there are many entertainment options around WA that involve the whole family, not every parent can take time off work during the upcoming Perth school holidays. So try not to put too much pressure on yourself to entertain your kids – when they sense that you're feeling stressed or anxious, then no one will have much fun at all. Instead, cut yourself some slack and check if there are any free activities or special school holiday programs running at your local library, community centers, art and craft studios, sports clubs, and even at their school.
By enrolling the kids in holiday programs, you can keep them engaged and active through your working day, then reconnect in the evenings when you ask them to fill you in on all the fun things they did that day. Not only can this setup encourage independence, self-awareness, and mindfulness, it could also inspire them to pick up a new hobby or interest! Get your kids excited about the upcoming term break and plan out the activities you would like to do together. There's so many to choose from!