Finance
Everything First Time Car Insurance Buyers Need to Know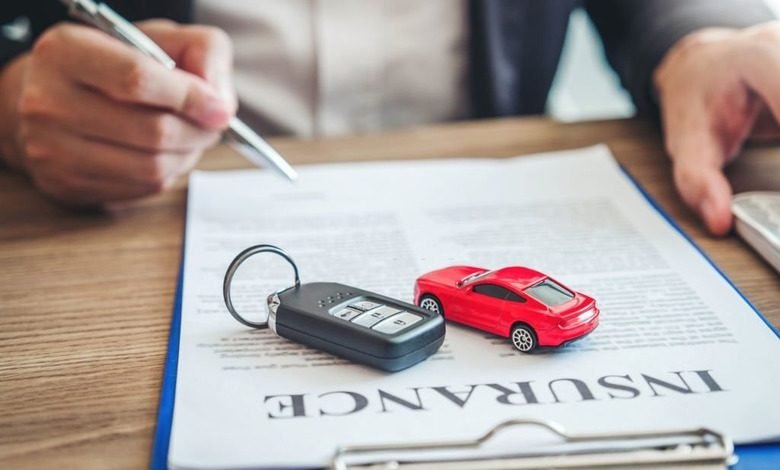 Owning a car is a huge milestone, no matter what age you choose to do it. With this newfound freedom comes some responsibility, and this is a legal responsibility to carry insurance with you in the state of New York.
With the right information, you can choose the best in car insurance, and get a great car insurance quote in New York, NY Insurance Hub has that handled!
How to Get Your First Car Insurance
It's smart to familiarize yourself with the types of car insurance so you know what you're buying. Basic components of an auto insurance policy often include the following.
Comprehensive Insurance
This insurance also protects your car, is optional and covers excess. Full coverage covers theft and damage from fire, hail, flood, vandalism, falling objects and animal attacks, for example if you hit a wild animal, it will pay up to the actual cash value of your vehicle if totaled.
Liability Insurance
This coverage covers damage you cause to someone else's property, for example if you crash into another vehicle or someone's fence. It also pays for injuries you cause to others in an accident and for legal defense costs if you are sued after an accident. It is required in most states. You can choose the minimum required to drive legally in your state or a higher amount. Liability insurance does not cover damage to your vehicle.
Collision Insurance
This coverage covers damage to your vehicle as a result of an accident, regardless of fault, as well as damage if you hit another object, such as a railing. It is optional unless you finance your vehicle. It pays up to the actual value of your vehicle in the case of your total vehicle. Collision insurance comes with a deductible, you choose the amount, and if you file a claim, that amount is reduced.
Other Coverage Options
This depends on tour state laws, but in NY you may need personal injury protection and uninsured motorist coverage.
Here's How You Can Prepare
Before making a purchase, there are some things you can do to make everything a smoother process.
Keep in mind that certain cars will result in higher priced insurance and others will not. So when buying, getting a quote will be smart, as you can budget accordingly.
Understand the level of coverage required by law in the state of New York.
Know if you want to buy any extra coverage with your budget and needs in mind.
Know that if you're taking out a loan on a car, your leasing agent will require certain types of insurance.
Compare quotes from multiple insurance companies, or work with a local insurance hub to get the work done.
Rates will vary quite a lot between insurers, so the more quotes you have, the better.
When you're ready, your insurance agent will set up a policy for you, when this happens if you have a VIN (vehicle identification number) the process will be easier, if you don't have a VIN, it will be a longer process.
What Information Do You Need?
Before you commit to buying a car insurance policy, you will need to get some documentation ready, and this includes.
The driver's license numbers for all drivers on the policy.
The date of birth for all drivers on the policy.
The address where the car will be garaged.
VIN's or vehicle identification numbers for all vehicles you're insuring.
Student drivers' grades, as they can earn a discount.
How much liability you want.
Safe driving courses you or other people in the policy have completed.
You Will Pay More For Car Insurance As a First-Time Buyer
If you are new to driving and/or buying your first auto insurance policy, you may pay more than an experienced driver who has had insurance for several years. This is because car insurance companies consider driving history and insurance history when setting car insurance premiums. The less driving experience you have, the more likely you are to file a car insurance claim. Inexperienced drivers are often young drivers, and that's also important.
Other factors include the type of car, age, gender, your zip code, credit score, marital status, as well as your education and occupation.
Choose NY Car Insurance Today
For the first time car insurance buyers out there, nothing beats NY Car Insurance. An independent insurance agency, they represent many companies and service the New York, Albany and Latham communities. When you choose NY Car Insurance Hub, you will be guaranteed the best choice with the benefit of the experts helping you choose.
Know more about NY Insurance Hub here.
NY Insurance Hub Agency
125 Wolf Rd STE 404 Albany,
NY 12205 518-783-0105
GMB URL: https://g.page/r/CSpwJcUJX29hEBA