Lifestyle
You Can Plan a Luxury Wedding Without Overspending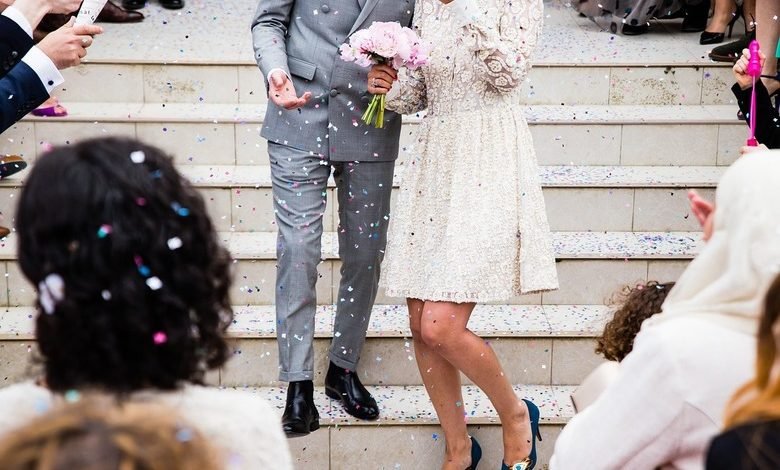 A couple's wedding day is nearly always expected to be the most extravagant and expensive event of their lives. While this might be true, the expectation of spending more than you can afford on your wedding day is hugely damaging. However, since it is such a special occasion, it makes sense for people to aim for the most luxurious options and make the celebration as memorable as possible. Fortunately, there are ways to enjoy a luxurious wedding without stretching your budget. Here are a few straightforward tips to help you out.
Simple Ceremony, Lavish Reception
A touch of luxury at your own wedding can help to highlight the celebration of the day but trying to fit luxury into every single aspect can quickly start to add up the costs. To bring down the prices, consider saving the luxury for your reception but leaving the ceremony itself simple and affordable. This might involve choosing a cheaper ring, inviting fewer guests, or foregoing any additional flourishes that aren't necessary for the marriage ceremony.
Choose One or Two Luxury Elements
Another great way to reallocate funds and inject some luxury into your wedding is to focus your attention on one or two main areas of the wedding and leave the rest of it comparatively simple and pared back. Try choosing a luxury wedding venue or a lavish dress while opting for the less expensive caterers or the cheaper modes of transport. This way, you can indulge completely in one aspect while saving in others.
Create a Detailed Budget
Keeping a detailed and thorough budget can make it so much easier to manage your wedding finances. Write down a list of everything you will need to spend money on in order to prepare for your big day and figure out the approximate costs ahead of time. This will help you decide your own priorities and spend money in ways that make sense for you. For example, you might be happy to cut back on wedding decorations if it means you can afford your dream venue. Be strict with yourself and don't stretch your budget once you have confirmed it.
Shrink Your Guest List
One of the main reasons that a wedding can become overly expensive is when the couple hopes to invite a large number of guests to either the ceremony, the reception, or both. Not only do larger venues usually charge more, but you will also have to provide food and drink for all your guests. It can be difficult to choose which people should be invited to your wedding and which people can be left out, so it is best to think about this as soon as you start planning your lovely wedding.
It's important to remember that although luxury can be a great way to enhance your wedding, it isn't essential. What matters most is not breaking the bank over a single event and focusing more on the love you plan to share with your spouse throughout your marriage.
Must Read: