Travel
Road trips or package holidays – which is better?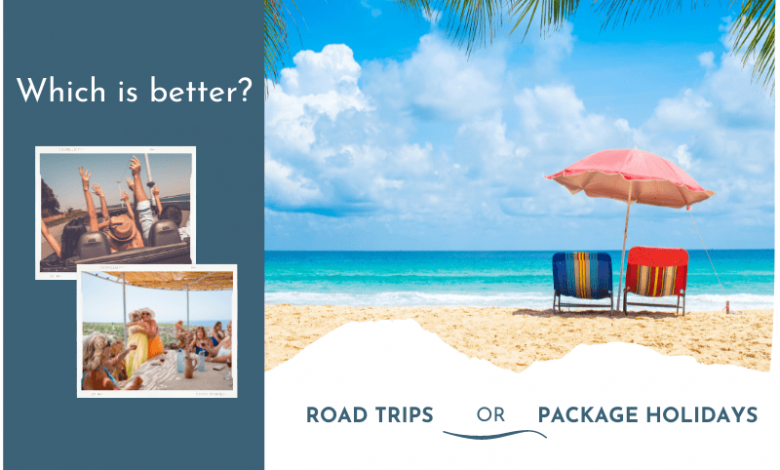 Deciding what to do and where to go on your next holiday is a great problem to have, but it is a problem, nevertheless.
In reality, choosing your next holiday will depend entirely on what you want to get out of it. Everyone goes on holiday for a reason, and it is usually either to relax, or to have an invigorating adventure.
It is therefore worth weighing up a couple of holiday types which perfectly encapsulate these two differing experiences – the road trip and the package holiday.
Both offer a range of compelling benefits, and both have their downsides, too. Deciding which one is more suitable for you will go a long way in helping you to decide on your holiday plans.
Road trips are more spontaneous
There is no doubt that road trips are usually far more exciting than package holidays. The sense of adventure you derive from setting off along the open road, embracing the unknown and enjoying deep chats with your passengers is what road tripping is all about.
You can be continually spontaneous, your only restrictions being your bank account. If you have an RV or a converted van, you don't even have to worry about accommodation, which helps accentuate the sense of freedom.
Of course, if you do want to embark on a road trip, you will need the basics covered. This includes El Paso auto insurance. It is imperative you organize details like your insurance in advance in order to fully enjoy your trip.
YOU MIGHT ALSO LIKE: How to Prepare for Your First Road Trip
Package holidays are more relaxing
On the other hand, if you are looking for an idyllic vacation which promises relaxation, luxury and risk-free fun, then a package holiday is probably a better choice.
This is because, when everything is mapped out for you (especially on all-inclusive holidays), you don't have to worry about where you are going to stay, when you are next going to eat, or early starts.
Instead, you can relax by the pool or go on a tour of the local area, safe in the knowledge that you won't have any worries for a few days.
You can have more adventures on a road trip
If you want to return from your holiday with stories other than those involving pool Pilates and colorful cocktails, a road trip may be the choice for you.
Vacations are intended as a way for you to escape the boring slog of the working week, which is why road trips are so rewarding. They allow you to explore new lands, get lost without the stress of needing to be anywhere, and the chance to meet lots of locals along the way.
YOU MIGHT ALSO LIKE: Tips for Planning the Perfect Road Trip
Relaxing by a pool is hard to beat
However, relaxing by a pool with the knowledge that you have bought an all-inclusive package is difficult to look past.
Package holidays help you to unwind, take the burden of responsibility off of your shoulders, and spend time either working on yourself, or enjoying the company of friends and family.
In fact, package holidays are particularly useful if you have a family but don't want the aggravation of planning day trips or trying to find entertainment.
Closing thoughts
There is no right or wrong answer when it comes to choosing the holiday that is right for you. You simply need to decide what it is you want to get out of your vacation experience and work back from there.