Finance
Investing in Cryptocurrency – Practical Tips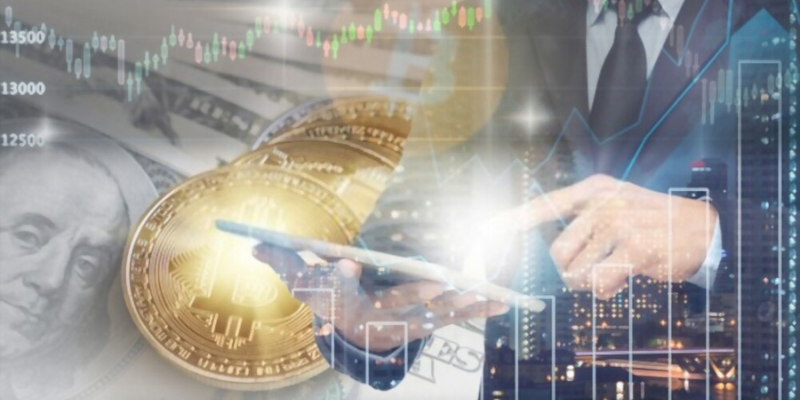 If you are interested in cryptocurrency investing but don't know where to start, then this guide is for you. Before entering the market, it is crucial to understand how to invest in cryptocurrency and the investment strategies to put in place to profit from them. Also, you will find out within the following lines which cryptocurrency to invest in.
5 simple steps to invest in promising cryptocurrencies
Follow these basic steps to invest in promising cryptocurrencies easily:
Choosing a crypto or Forex broker to invest in profitable cryptocurrencies
Register with your online broker
Fund your trading account
Choose your crypto asset among the promising cryptocurrencies
Open a position or use leverage via CFDs ("Contract For Difference").
For several years, virtual currencies have established themselves as an unavoidable investment vehicle. Investing in Bitcoin remains the best-known choice and the oldest currency among them. Other cryptocurrencies have recently emerged that look just as promising with plenty of trading opportunities, according to experts.
Promising cryptocurrencies in 2021
The leading cryptos to date are Bitcoin, Ethereum, and Ripple. They are a bit like the major stock indexes.
However, according to crypto experts, the following altcoins could represent a promising investment for 2021:
Chainlink (LINK)
Monero (XMR)
Dash (DASH)
Stellar Lumens (XLM)
Neo (NEO)
Eos (EOS)
Cardano (ADA)
IOTA (IOT)
Tezos (XTZ)
ZCash (ZEC
The best crypto investing strategies
Buy and hold strategy
These strategies consist of investing for the long term in cryptocurrency, hoping to profit from large price movements by surfing on fund trends that materialize.
It's best to use a crypto exchange to buy virtual currencies. You can therefore keep them free of charge in an online or offline crypto wallet to use or resell them later.
When you keep your coins rather than reselling them soon after you buy them, you are doing what is called a "buy and hold" strategy.
Pay attention to economic news
To put the odds on your side in the buy and hold strategy, we recommend that you train to become an expert in news analysis.
Indeed, geopolitical and economic news have a considerable influence on the cryptocurrency markets. Reading market sentiment is a common skill of all professional traders.
However, to take the temperature of market sentiment, you have to constantly stay informed about the news and see how the markets are reacting to them. For this, some sources of information are better than others.
There are good free blogs and websites, just as there are paid real-time news services specifically for business people. You can also consult the economic analyses of the big banks' research departments. These documents are sometimes tricky to read but will make you progress very quickly in terms of financial analysis.
Day trading strategies
Among the more active and aggressive trading styles, cryptocurrency scalping and day trading are the most popular.
Mainly based on chart analysis (technical analysis), these two methods take advantage of small price variations over a few minutes to a few hours, the movements of which can be amplified by the use of leveraged products such as CFDs.
Trading cryptos via CFDs – more profits but also higher risk
We recommend that you only trade leveraged CFDs if you take good care to quickly limit possible losses by using what specialists call "Stop-loss" levels where your position will automatically be cut off if the market goes down. Beware that you can potentially lose more than your starting capital with leverage.
It may also be interesting to set a "Take Profit" level, this last parameter corresponding to the price level you want to take your profits.
When it comes to investing, you should know that learning never stops, and you will need to ensure to continually update your knowledge, especially when it comes to the use of advanced strategies, risk management, and market trends.