Lifestyle
With Social Distancing & Wearing Mask The Part Of Lifestyle, Celebrations Must Find A Safe Way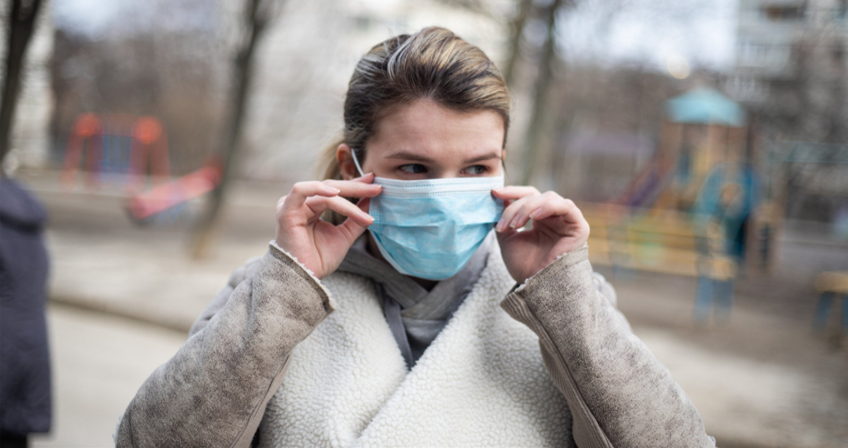 Have we ever thought that maintaining a distance from our loved ones would be the way of showing care? And it isn't that face masks was not used before the pandemic, but wearing them every time we step outside of our homes is not a cool thing!
The millennials are being humorous about how badly we need that Time Travel Car from the movie Back To The Future so that we can eradicate that moment when the virus spread.
Gone are the days when we hug our beloved in zest and greet new people by shaking hands. We only see half of the face of people around us and try to stay away anyhow.
Practicing social distancing and making a habit of wearing a mask are the key factors that will help us all to #StopTheSpread, and we all should do it without a glitch.
But the question here is how we would celebrate with fear of getting infected?
Many marriages and birthday parties have been ruined, and many more will face the disheartening impact. And not just marriages and birthdays, with CELEBRATION, we are addressing every occasion where we meet and greet with those we love and enjoy to create lasting memories.
The answer is right here! And it will be the new-normal of celebrating in the coming years. We all should turn to the internet for the answer. Meeting in person should be replaced by video conferencing calls, and the gifting gestures should be completed by sending gifts from online gifting portals.
Also Read: Fabulous Gift Ideas to Surprise your Dear Brother
From cakes to teddy bears and from personalized gifts to dedicate a song, gifting portals are rendering quality services and a safe way to celebrate occasions with our loved ones.
The Father's Day occasion was a few days back, and the social networking sites were full of pictures of Father's Day cakes, and gifts sent and received. People celebrated the occasion without stepping out of their homes as they incorporated online gifting in their celebratory regime.
The same, auspicious occasion of Raksha Bandhan is about to arrive and people some brothers have started looking for gold rakhi to order and send online. And doing this will helpful for those who are still in containment zones or those who don't have their own vehicle to travel and meet their sisters on a special day.
Sisters are also searching for different types of rakhi such as designer rakhi, cartoon, and bracelet rakhi online on the internet. And many premium gifting portals has also received advance orders for the same.
We all know that thing will take time to be back to normal and till then we have to fight the virus. Until the vaccine is developed, it is better that we all should consider Social Distancing and Wearing Masks as the probable vaccine. And in the verge of necessity to celebrate, choose the safe way, online gifting, and help the world to defeat the pandemic.