Lifestyle
Exercise Your Mind: 5 Brain Games to Play on Your Free Time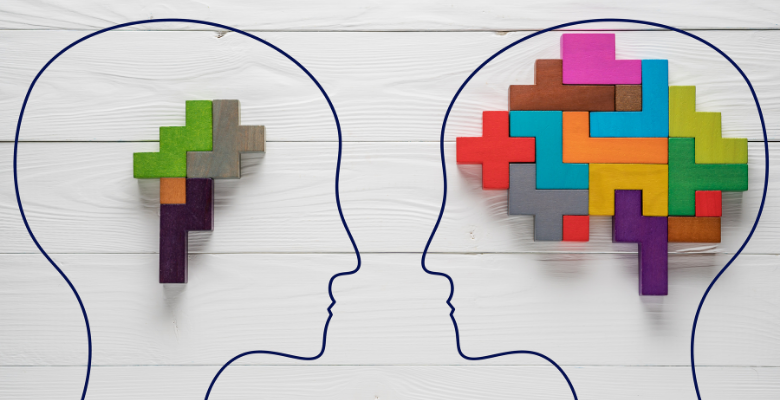 People have different hobbies or activities that they do when they have free time on their hands. These interests are based on someone's routine, lifestyle, or personal interests. Some may prefer physical activities like going to the gym or doing a few sets or rounds of their favorite sport. Others may want to watch some movies in theaters or series on online streaming platforms. Nevertheless, when you have some time to spare, playing games is always enjoyable.
But what if you want to boost your cognitive skills and enhance your memory? Well, you will not go wrong with brain games if you feel like improving your brain strength. Not only are they great for your mind, but they are also guaranteed to relieve you of your boredom. So without further ado, here are five brain games that you can play during your free time.
1. Lumosity
Lumosity is one of the most enjoyable free brain games worthy of your consideration. This app features 40+ mini-games that can help you improve your logical and problem-solving skills, focus, flexibility, and memory. Each game then even gets more challenging and adapts to your level as you improve. The games are also played in a race against time, making them even more stimulating and thrilling for you.
So what kind of games does Lumosity offer? Well, some of its games involve math and language. Some mini-games can help you improve your reaction time. Not to mention, the app has a progress report so you can track your progress. And the best part? Lumosity is accessible on different platforms such as desktop, iOS, and Android.
2. NeuroNation
NeuroNation is another fun app that features more than 30 highly effective games and exercises. This app was developed with the help of scientists from the Free University of Berlin. Moreover, NeuroNation is part of the BRAIN project. The German Federal Ministry of Education and Research funds this fascinating project, and it aims to find treatment for cognitive impairments. The app then cooperates with the Charité hospital in Berlin for this purpose.
As an app made by brilliant German scientists, NeuroNation allows its users to create training plans to aid their needs. These plans include exercises that can help improve different brain functions, including memory, attention, speed, and reasoning.
3. CogniFit Brain Fitness
If you want to be mentally fit, then CogniFit Brain Fitness is an excellent app for you. Cognifit's products are used by 227 companies and institutions, showing their legitimacy in brain fitness. This app also allows its users to see in-depth, personalized reports that display their cognitive strengths, areas that should be improved, and how they get better every time. And aside from unique and unfamiliar games, you can also play classic games such as sudoku and mahjong if you decide to make a personalized program for yourself. You can even challenge your friends to games and puzzles!
CogniFit has millions of users and is acclaimed by worldwide media due to its brain training programs and assessments. This app is available both in App Store and in Google Play.
4. Brain Wars
Do you want to improve your brain while competing against other players? If so, then you should try downloading Brain Wars on your Android or iOS device. This app features trivia games as well as puzzles, brainteasers, and other brain training games. You can then be pitted against other players or your friends. As a result, the app can help you develop your brain strength while enabling you to socialize with other people.
However, even though the app's player versus player aspect makes it thrilling, the game might be complicated to younger audiences. Not to mention, they may not fully appreciate the app.
5. Train Your Brain
And if you prefer a chill, simple mobile app to help you strengthen your mind, then Train Your Brain is a great option. Although it does not have the same thrill or flare as the apps mentioned above, it is just as effective in helping you improve your brain. Train Your Brain offers mini-games that aim to help improve your cognitive skills. You can also train your focus, memory, attentiveness, and speed. So if you prefer a straightforward app to boost your mind, then you should consider downloading Train Your Brain.
Why Play Brain Games?
Despite the rumors that playing games can reduce your intelligence, they have some helpful effects as well. Aside from strengthening your brain, these apps also have additional benefits that will be useful for your everyday life.
Heightens your motor skills
If you are an avid gamer, you know some games rely on a fast reaction time and hand-eye coordination. And just like these games on a different platform, mobile games are just the same. These brain games can aid you to have better motor skills that allow for quicker reactions.
Encourages you to have better social skills
This benefit applies especially to games that have a player versus player mechanic. When you team up with other players, you are encouraged to work and communicate well with your teammates so you can all play in sync. Alternatively, games that let you play against other people will motivate you to have good sportsmanship, whether you win or lose.
Lets you learn more things
Aside from improving your memory, logic, and cognitive functions, you can also learn new things when you play these brain games. Although these may be trivial to some others, learning something new is always a great thing. Not to mention, most people find intelligence to be sexy and attractive. So when you play these games to learn more, you are already starting to make yourself more appealing to other people.
In a Nutshell,
Overall, these brain apps are great games to play if you have some extra time to spare. Aside from being amused and entertained, you can also strengthen your reasoning, logic, cognitive abilities, and memory, among others. Moreover, you can also pick up other benefits from playing them. So if you want to make your free time worthwhile, you will not go wrong with getting these apps.