Lifestyle
Try These New Alcoholic Candy Floss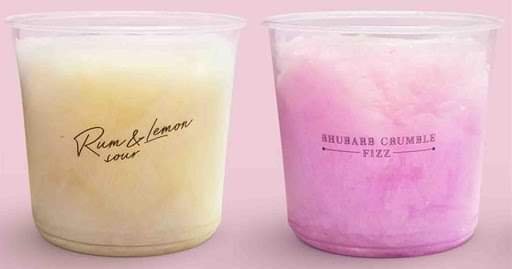 Everyone loves candy floss especially kids. Now, if someone produced alcoholic candy floss, which might be something exclusive as well as interesting (but not for kids). Alcoholic candy floss is such a thing that is naughty but enjoyable. Alcoholic candy flosses are very soft, vanish in the mouth, and you feel like a kid again. It is also available in different flavours. In an alcohol mix, one can get all the elements you demand to prepare a special cocktail. From this article, people can find out everything about alcoholic candy floss.
Characteristics of alcoholic candy floss:
Candy floss relates to a sweet arranged by rotating sugar in a tool until it makes thin strings in high temperatures. Then 50% of alcohol is added to it. Alcoholic Candy Floss maker uses two shots of alcohol in candy floss to prepare four rounds of cotton candy. That means only one shot divides among four people. The result is, you are not going to get drunk.
Even so, it is not for children. The cotton candy machine does not become heated enough to flash the alcohol content. But if you try so much candy floss alcoholic drink, then you may feel unwell before you get drunk.
Pros and Cons of the Alcoholic Candy floss:
Moderate alcoholic candy floss eating may give some fitness advantages, like decreasing your risk of growing heart disease. It can probably reduce your chance of stroke when the tracks to your brain become narrowed or obstructed, prompting lowered blood flow.
However, remember that even mild candy floss alcoholic drink is not risk-free. For instance, slight drinkers, those who take one drink a day, not more than that, have a little, but very high chance of some cancers, such as oesophagal cancer.
Try These New Alcoholic Candy Floss:
Cocktail Flavored Alcoholic Candy Floss:
Cocktail flavoured candy floss is supplied in a large box of 96 for corporate purposes, with custom printed designs and logos for promotions, events, and exhibitions. A simple cocktail that really feels like cotton floss. The serving procedure is as exciting as the drink and also enjoyable. The cotton candy maker pours some amount of alcohol on the cotton candy. Shake with sparkling water and then, add some ice. The cotton floss will dissolve instantly and prepare the cocktail to taste cotton candy.
Drink Shimmer Candy Floss:
Drink Shimmer Candy Floss Pop Box of 100, use marked for corporate events, exhibitions, and promotions. It is new alcohol flavoured candy floss and one of the best candy floss also. Candy Floss prepares with approximately 5ml of Shimmer Syrup into your glass. Fill your glass with your preferred drink. It can be alcoholic and non-alcohol drinks. Then see the magic spring and have your new drink.
The Halloween Candy Floss is introduced with spiced rum and beautified with extremely tasty bugs. But, it is not for the weak-hearted people. It is one of the uncompromising candy floss. It is ideal for a Halloween surprise. The Halloween Candy Floss is furnished in a pack of 24, 1-litre tubs.
Gender Reveal Candy Floss:
Gender Reveal Candy Floss infused with all possible cocktails or drinks. It is combined with blue and pink candy and covered with a mixed splash. The delicious design at the top of the new alcohol flavoured candy floss presents a wonder when it twisted. The Gender Reveal Candy Floss is packed with custom printed labels and with any gender. And it is supplied in a large box of 24 tubs.
So, if you wish to buy different types of alcoholic candy floss to enjoy your parties or events, then make sure to check out Candy Floss Crazy website.