Health
How to Treat a Knee Sprain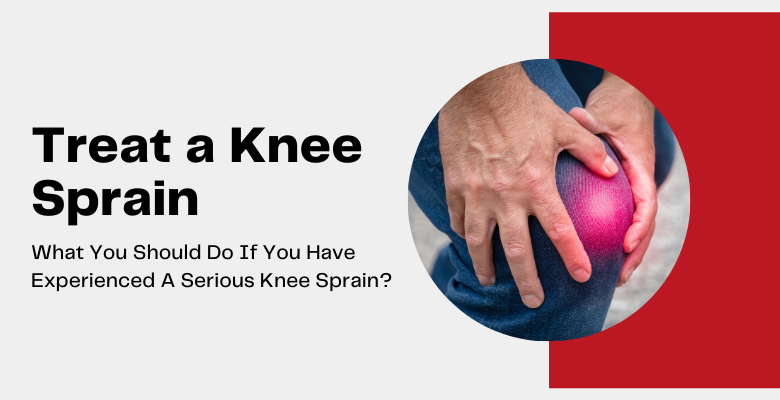 Knee sprains are a fairly common injury, but they can be extremely painful and can take a long time to recover from. Sprains vary in severity, but the worst knee or ankle sprains can mean some time on crutches, and definitely a long break from any sports you were doing.
To add to that, sprains can also lead to lasting postural problems as you try to begin walking on the injured leg again, if you don't get the right treatment. Here is what you should do if you have experienced a serious knee sprain:
Apply Ice and Get Medical Attention Straight Away
Minor sprains can be treated with ice, rest, and anti-inflammatory painkillers like ibuprofen. However, if you have a serious sprain that is making it impossible for you to walk, and the pain is acute, you need to get medical assistance. Get to the emergency room, and until you can do that, apply ice to your injured knee to try to keep the swelling from worsening. At the hospital, you will probably be given an x-ray to check that it really is just a sprain rather than any fractures having occurred. There, they will also be able to give you a knee brace if you need one, and prescribe the best pain medication for the acute stage of your rehabilitation.
See a Specialist
Once you have had the initial first aid, you will need to look into what the process will be for rehabilitating your knee safely. For this, you will need a physical therapist or even a dedicated knee specialist like Kneecare Clinics. Rehabilitation typically starts with a period of rest and then continues into a gradual progression of exercises to help you recover without developing any postural defects that will lead to further joint issues further down the line.
Stick to Your Program for Recovery
A physical therapist or knee care expert will give you exercises to do and other recommendations, and it is important that you stick to them. It is also important that you don't try to rush things and spend less time resting your knee than you are advised to. Often people try to start walking without support and even doing sports and other activities they used to do long before they are ready. This is because they aren't feeling pain, but that is often because they are still taking painkillers for the injury, or they've simply gotten used to the aches caused by the sprain. It may be frustrating when you just want to get back to normal life, but in the long term there can be serious consequences to skipping rehabilitation stages or rushing things.
A serious sprain is no small matter, and some people continue to feel some slight pain at times in their knee for the rest of their lives. It is therefore essential that you make sure you get the best care available to you if you have recently experienced this kind of painful injury.