Fashion
How to Launch Your Own Beauty Brand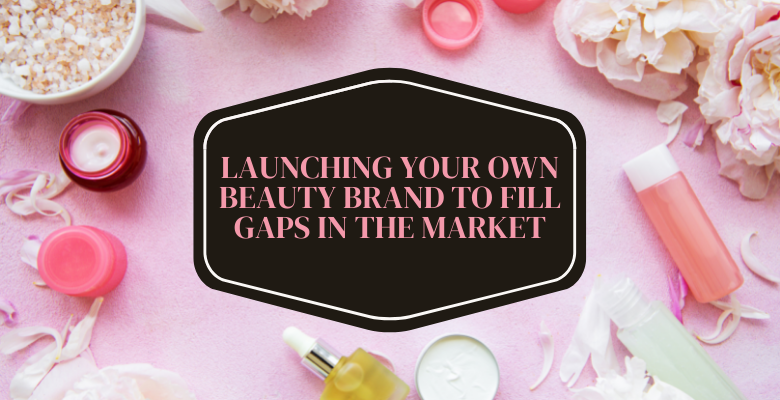 In the past, the beauty industry was dominated by a few large brands. However, this is no longer the case. Over the last few years, access to manufacturing resources and eCommerce solutions have democratized beauty, opening up the industry to smaller brands. Niche markets and new trends are also springing up on a daily basis, ready for the taking. The people who are able to quickly get their products to market, can jump on these trends and fill gaps in the industry.
So, as you can see, there's plenty of room in the beauty industry for new beauty brands, particularly those which fill a gap in the market. If you like the sound of launching your own beauty brand to fill gaps in the market, and you want to know how to launch it, keep reading below:
1. Decide What Products You Want to Sell
There are lots of different haircare, skincare, and body care products on the market, so before setting up your own beauty brand, it's important to decide which of these you would like to sell. Remember, choosing niche products is usually the best idea, as you won't have as much competition with these.
2. Make Your Brand Stand Out
In order to make your brand and your products stand out, you'll need to differentiate them from your competitors. This is usually known as coming up with a USP (unique selling point) for your product.
3. Create a Pricing Strategy
The next step after deciding what products you would like to sell is to create a pricing strategy. You will have to think about how much you're going to charge customers for the products. When doing this, you will need to consider whether you plan on promoting your products as a luxury item or whether you'd prefer them to be classed as a more affordable brand.
Once you've done this, you will need to start thinking about short-term strategies for your business. This could include bundling your products to encourage a higher-order value or running promotions to attract new customers to your brand.
YOU MIGHT ALSO LIKE:

Do you want to look good? So we have some tips and advice for men's fashion, grooming, and lifestyle that will help you improve your style and your confidence.
4. Understand the Law
Before opening a new business, it's important to know and understand the law relating to your industry. This not only includes the law of the country you produce the products in, but also the laws of the country you ship these products to. Some of the laws you need to be aware of include:
Manufacturing practices – products must be manufactured according to the GMP
Product information file – manufacturers need to keep an up-to-date detailed product information file for their products
Labeling – there are several requirements relating to packaging and containers. In order to ensure you remain within the regulations, beauty brands will need to purchase a date coder. A date coder is used to add important information such as expiration dates, lot numbers, and barcodes directly onto packaging.
5. Find a Good Supplier
In order to make the mass production of beauty products possible, you'll need to find a good supplier. Ideally, you will want to find a supplier who allows you to purchase the materials in bulk, and at a discounted or wholesale price. Not only that, but you'll also want to make sure that your suppliers provide high-quality products and exceptional customer service too.
Remember, you must build good relationships with your suppliers if you want to make your business successful.
6. Choose a Sales Platform
Once you've done this, you will need to decide whether you want to sell your products online or offline. Both can be great options depending on your business plan.
7. Think About Your Marketing Campaign
The final stage of launching your own beauty brand is to develop a winning marketing campaign. Effective marketing can make a huge difference in the success of your business.
There are lots of homegrown, independent beauty businesses thriving right now and if you get things right, yours could be one of them. If you like the sound of setting up your own beauty brand, then make sure you follow our advice above.