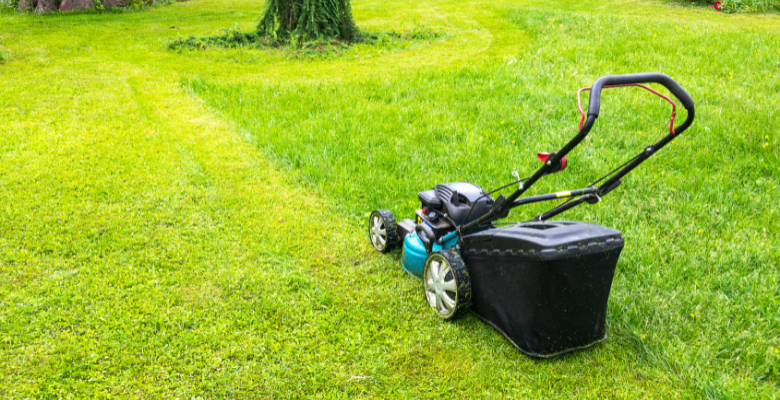 A clean garden starts with a clean lawn. When your grass is cut, and debris is cleared from your lawn, it can instantly help the rest of your garden flourish and look far tidier than it did before.
Most people consider that caring for your backyard and lawn is a simple task; however, you need to consider a few more nuances and details if you want to get the best lawn possible.
Why Your Lawn Is Important
The appearance of your lawn demonstrates a lot about the people who own it. A clean, ordered lawn suggests a respectable occupant, while an out-of-control one has more negative connotations. Furthermore, it doesn't just tell us about your attention to detail, it also gives us an insight into your attitude toward the community.
Furthermore, a lawn that is out of control and overgrown and sprouting with weeds can also attract many unwanted pests and rodents. A maintained lawn will ensure that none of these unwanted critters infiltrate your backyard, keeping ti clean and more safe to enjoy.
Here are some tips on how to maintain your lawn in tip-top condition:
Set a Mowing Schedule
Pick a mowing schedule that works for you. Mowing the lawn enough to keep weeds at bay isn't too much, and grabbing yourself a riding lawn mower could make the task that bit more fun and easier to do on the regular.
Inspect for Pests
Inspect your lawn periodically to find the pests that are a problem. Then use a pest control service to get rid of them, and see a return on investment in a few months.
This is a great way to get rid of pests and save money at the same time as you'll not have so many issues with pests in the future.
Water Your Lawn The Right Way
This is one area where people often have problems. Watering your lawn isn't just for keeping it alive, it has many other uses too.
If you have a dry lawn with no pests, you can leave it to let the brown color show through, but if your lawn is susceptible to pests, or there are signs of them in your yard, then you will need to water your lawn more.
Maintain Your Lawn Care Equipment
Pay attention to your mower. Look for rust spots on the blade and look for places where the mower is wearing down or functioning poorly.
These can be dangerous to humans and pets around the house, so it's important that you keep an eye on your mower and other gardening equipment.
Clear Leaves First
If you have a tree, you'll find that leaves will cover your lawn during the fall period. Before you mow, make sure to rack these leaves and dispose of them in a garden waste bag.
Cleaning out leaves regularly will ensure that they are not left to decay, which contributes to bad smells in the area as well as bad looks when you have to remove them from your lawn.