Technology
The Top Wearable Tech That You Should Consider Trying Out ASAP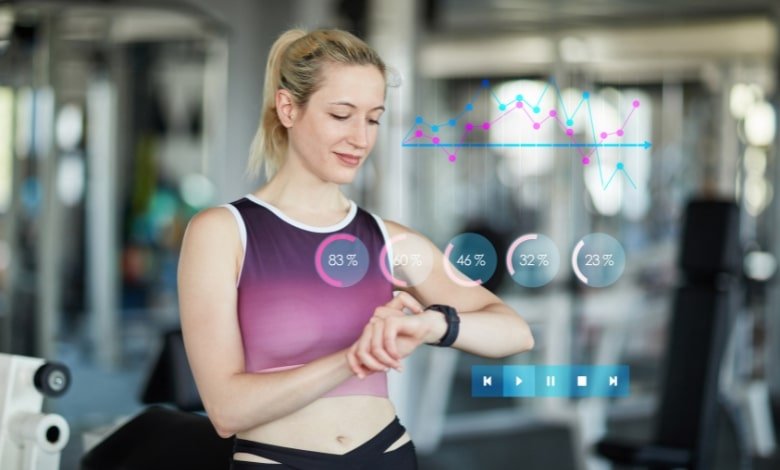 Wearable technology has grown in leaps and bounds over the past decade. From smartwatches that track heart rate and fitness goals to e-textiles with embedded biometric features. The ability to integrate technology with the world around us is ever-changing. If you're keen to get involved or see what's out there, this is some of the best wearable tech around.
Augmented Reality Tech
As it stands, Augmented Reality (AR) opportunities are one of the top growing areas forecast to reach $50.9 billion by 2026 by the International Data Corporation. The use of AR is set to span numerous industries worldwide, with everything from insurance and securities to construction, retail, consumer services, and even healthcare industries. Right now, the use of Virtual Reality (VR) is blurred with AR in numerous industries, which includes AR geo games, the first of which was Pokémon Go.
Currently, there is plenty of growth happening within the Metaverse using physical locations such as casinos and shopping malls hosting virtual events, along with AR being used in numerous GPS systems worldwide such as Google AR. The growing refinement of augmented reality headsets that are both fashionable and functional, while staying lightweight and being cost-effective, ensures that what is being offered remains competitive.
Wearable Health Technology
Most wearable tech started off with Smart Watches, with smart fabrics also emerging in the marketplace. Nowadays, Smart Watches have built-in biometric sensors to help users stay aware of their body statistics and functions. Runners use these to not only time and GPS track their runs, but to keep track of heart rate, average calories burned, sleep cycles, and other more in-depth health statistics.
Most up-to-date wearable tech items also include the ability for users to get social media notifications, answer messages, and accept calls. This integration allows them to remain connected while on the go and enables them to stay abreast of their fitness goals, and overall health. While Smart Watches are some of the top consumer-orientated wearable health technology items out there, they aren't the only ones.
There are also hearable options that can help those who are hearing impaired navigate the world around them better. There are rings that are made just for women to track their monthly cycles, give health advice, and offer guided meditation sessions. There are even wearable skin patches that allow for not only motion and position sensing but medical monitoring.
Smart Tech-Embedded Clothing
Not only will wearable technology accessories become more commonplace, but so too will the use of smart clothing. Gamers are already keen to get into wearable full-length haptic suits to give users the chance to engage in a holographic gaming world or play an e-sport in more realistic ways. Then there are smart yoga pants that give feedback on your yoga poses, as well as items like the UA Recover, a suit that passively absorb heat from users and then reflect it back onto the skin, allowing athletes and those who use them to have faster muscle recoveries.
Not to mention beachwear like the Neviano Swimsuits that detect UV levels and send alert reminders when UV levels become high enough that more SPF is required.
As it stands, the world of wearables is ever expanding. In the future, we should be able to do everything from playing pokies to tracking our heart rate and improving our athletic performance. This makes it incredibly exciting to see what each new iteration and upgrade can offer to consumers worldwide, since the sky is still the limit for what wearable technology can offer mankind.